Lakshya 2023, LD College of Engineering, Technical Festival, Ahmedabad, Gujarat, 27th - 29th April 2023
Registrations Closed
View Event Website
Event Type:

Offline and Online Mode

Start Date :

27th April 2023

End Date :

29th April 2023

Location :

Ahmedabad, Gujarat

Organizer :

Category :

Technical Festival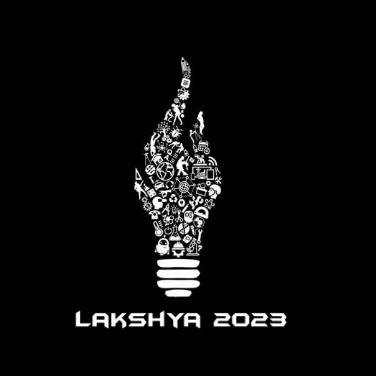 About Event
Conveyed and organised by the Robocon Club of LDCE, Lakshya is the annual Edu-Tech Festival of L.D. College of Engineering, Ahmedabad which is being held for the last 9 years with a unique theme every year. It is a perfect blend of exciting technical and non-technical events and workshops unfolding out of a box of techniques, challenges, learning and lots of excitement.

Every year a unique theme is decided and the main event is organised in accordance with the theme. This year the theme of Lakshya 2022 is "ENVISION" and the fest is scheduled from 27th to 29th April.
This year we bring you Lakshya'23 where we aim of installing the young minds with the idea of visualising beyond the horizon unfurling the wired mentalism accord of synergy amidst Humans and robots in the forthcoming future, an era ushering with infinite discoveries, transfiguring the seeds of paradoxical ideas into blossoming possible solutions, exploring the manipulation of cubits to the creation of neuromorphic chips and humanoidal robots, procuring inconceivable communication through the combinations of cubits, photons and optical fibre communication foraying into a new realm of automation! Establishing a world of robotic automation, a quantum-level portal connecting the entire planet, paving the way for transparency and traceability, raising productivity in every industry contributing to global economic growth, and thriving with new job prospects. A world that demands the for-seeing needs of the future and replacing it with a world thriving with Automation and infiniteness.

The future of automation beholds a lot of potential for the propensity of human-robot collaboration yet to be discovered by human-kind.
Events
TECHWIZARDS (TECHNICAL EVENTS)

CODESTERS (COMPUTER/IT DEPT)
1. IT QUIZ
2. DEBUG IT
3. INSIGHT CODING
4. WEB-O-THON
5. CODEWARS
6. CRACK IT UP
7.REVERSE CODING

ELECTROLUTION (EC/IC/ELEC. DEPT)
1. LAZER MAZE
2. CIRCUIT MANIA
3. ARDUINO HACKATHON
4. CIRCUIT GLOW

CHEMSTROM (CHEMICAL DEPT)
1. CHEM-Q
2. CHEM-O-HUNT
3. CHEMLOCK

CIVILUSION (CIVIL DEPT)
1. BRIDGE THE GAP
2. CITY MANIA
3. SCAVENGER HUNT
4. GREEN WORLD

MECHANOVA (MECHANICAL/AUTO. DEPT)
1. HAMMER BRAIN
2. CAT-A-PULT
3. MECHAHUNT
4. ROBOTIC CAD
5. PAPER PRESENTATION

ROBOTICS
1. MAZE RUNNER
2. LABYRINTH
3. ROBO SOCCER
4. REAL STEEL
5. TUG OF BOTS


ZAPDOS (NON-TECHNICAL EVENTS)

MINDSPARK (LITERARY)
1. TURNCOAT
2. MOCK PARLIAMENT
3. GD/PI
4. SPELL BEE
5. UNFOLD
6. GENERAL QUIZ
7. STOCK STREET
8. INTRIGUED MAPPERS
9. LAKSHYA FROM YOUR POV

CARNIVAL-O-FUN (FUN EVENTS)
1. LGT
2. BGMI
3. SHERLOCKED
4. GULLY CRICKET
5. BADMINTON
6. HIDDEN FOLKS
7. SHUTTER BUGS
8. STREET FOOTBALL
9. CHESS
10. VOLLEYBALL
11. PAINTBALL
12. MEME WAR
13. LAN GAMING
14. PITCH VILLA
15. TARGET SHOOTING


Workshops
1. ETHICAL HACKING AND CYBER SECURITY
2. GAME DEVELOPMENT
3. DATA SCIENCE AND MACHINE LEARNING
4. WEB 3.0
5. PHOTOGRAPHY
Event Caption
Discovering New Horizons
Event Theme
Envision
Departments:
CSE
ECE
IT
EEE
Instrumentation
Mechanical
Civil
Chemical
Energy
Pharmacy
Industrial
BioTechnology
MCA
Telecommunication
Physics
BioMedical
Mechanics
Aeronautical
Aerospace
Automobile
How to reach LD College of Engineering, Ahmedabad
Opp Gujarat University, Navrangpura, Ahmedabad - 380015 GJ IN
Certificates will be provided to Participants
Related Links:
Lakshya 2023
LD College of Engineering
Ahmedabad
Gujarat
April 2023
Technical Fests
Technical Fests in Ahmedabad 2023
Technical Fests in Gujarat
Cultural Fests
Cultural Fests in Ahmedabad 2023
Cultural Fests in Gujarat
Sports Fests
Sports Fests in Ahmedabad 2023
Sports Fests in Gujarat,
---