Aurora 20, ABV IIITM Gwalior, Cultural Festival, Gwalior, Madhya Pradesh, 14th - 16th February 2020
Useful Links
View Event Website
Poster Link
Brochure Link
Category :

Cultural Festival

Event Type:

Venue/Offline Mode

Start Date :

14th February 2020

End Date :

16th February 2020

Location :

Gwalior, Madhya Pradesh

Organizer :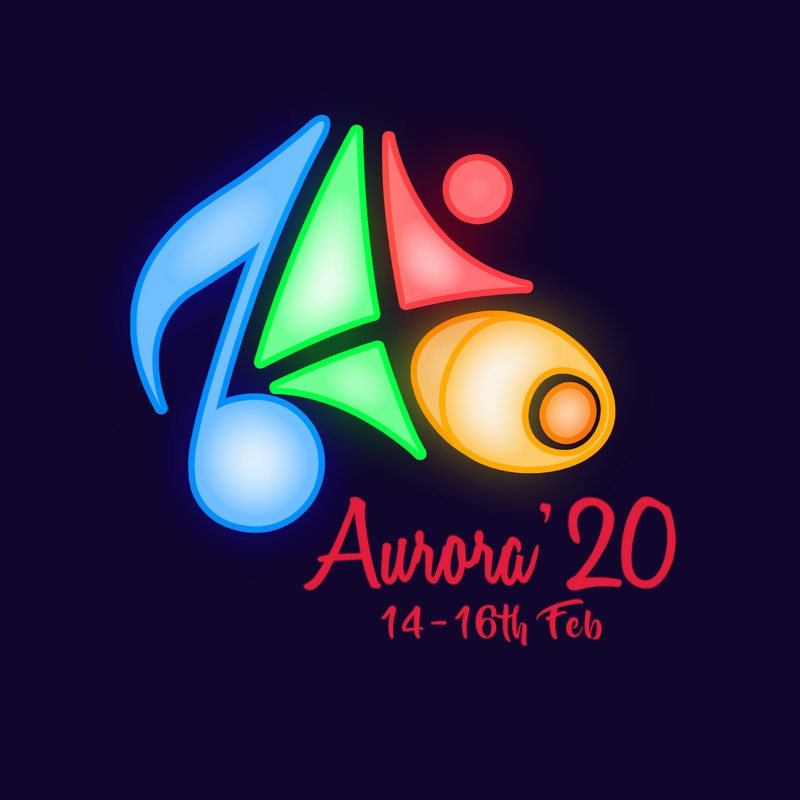 About Event
Aurora is the annual cultural festival of ABV-IIITM, Gwalior, an Institute of National Importance established by MHRD, Government of India. Coupled with the legacy of fellowship and pride, Aurora is one of the largest collegiate festival celebrations in central India, hence one of the most eagerly anticipated events in the institute calender. It attracts a whooping 10,000+ students from more than 70 colleges all over the country. In the past, Aurora has been a festive affair to part off and an exclusive stage for the best of the artists, performers and show stoppers. Aurora'20 is ready to bewitch the hearts of the masses with an idiosyncratic blend of shimmer, mystique, stupendous talent, breathtaking performances, enrapturing panache, unnerving bands, aesthetic dance moves, soulful moves, top-notch art, and sublime actors.
Events
PARIVESH
This is a fashion show extravaganza & will be one of the flagship events. This year we tend to promote versatile Indian culture with a blend of uniqueness and creativity.
Register for Parivesh at https://aurorafest.org/events/parivesh

CORNA
This will be another flagship event where multiple bands will compete amongst each other. This will be a mega event in itself which will also form one of the pro-nights.
Register for Corna at https://aurorafest.org/events/corna

MR. AND MS. AURORA(MnM)
MnM is a talent hunt to test your confidence, aptitude, IQ and your wits.You need guts to stand up to the world and prove that you can do anything, everything you are asked to! This is the Roadies of IIITM.
Register for MnM at http://aurorafest.org/events/mnm

STEP UP
This is a dance competition. Calling all dancers to step up and take the stage. Show us if you have what it takes to be the best dancer.
It includes competitions like:
Solo/Duet dance competition, Group dance competition, street dance competition, fusion dance competition.
Register for Step Up at http://aurorafest.org/events/stepup

EUMELIA
This event intend to provide stage to singers and musicians to present their best show here in the domains of music, classical singing and modern singing etc.
Register for Eumelia at http://aurorafest.org/events/eumelia

LE ARTE FIESTA
It involves the amalgamation of various events which will showcase the creative and artistic talents of young minds. Le Arte Fiesta shall include events which will be held at regular intervals throughout the 3 days of Aurora.
Register for Le Arte Fiesta at https://aurorafest.org/events/le-arte-fiesta

THE PIKTURE
In this, various acting and videography enthusiasts would be making short films that will be screened during the course of Aurora and the best of all the contending movies will win the ultimate prize.
Register for The Pikture at https://aurorafest.org/events/pikture

NUKKAD NATAK
It is a form of theatrical performance and presentation in outdoor public spaces. Its an old tool through which a lot of social awareness campaigns have gained strength.
Register for The Pikture at https://aurorafest.org/events/nukkad

INFORMAL EVENTS
1. IPL Auction
2. Aptitude Quiz
3. BIT Quiz
4. CineBinge Quiz
5. Tik-a-tok (online)
6. Treasure Hunt (online)
Register for Informal Events at https://aurorafest.org/events/informal

GAMING
Aurora brings you this battle of Gamers. Go ahead and Prove yourself the best. This include - PlayerUnknown's Battlegrounds(PUBG), Counter Strike (CS:GO)
Register for Gaming at https://aurorafest.org/events/gaming

EDM NIGHT & PRO SHOWS
Aurora invites many musically talented personalities for musical concerts, famous bands come to perform in musical nights.
Event Caption
Ensnaring thy senses
Event Theme
Conjure The Eerie
Departments:
CSE
IT
Instrumentation
Energy
Medical
Arts
MBA
Commerce
Law
Telecommunication
Design
Fashion
Media
Accommodation
INR 799 for 4 Night and 4 Days + 3 Pronights + Proshows
How to reach ABV IIITM Gwalior
ABV-Indian Institute of Information Technology and Management, Morena Link Road, Gwalior, Madhya Pradesh, India,474015.
Related Links:
Aurora 20
ABV IIITM Gwalior
Gwalior
Madhya Pradesh
February 2020
Cultural Fests
Cultural Fests in Gwalior 2020
Cultural Fests in Madhya Pradesh
---