Kshitij 2017, IIT Kharagpur, Techno-Management Fest, Kharagpur, West Bengal, 27th - 29th January 2017
Category :

Techno-Management Fest

Event Type:

Venue

Start Date :

27th January 2017

End Date :

29th January 2017

Location :

Kharagpur, West Bengal

Organizer :
---
Useful Links
View Event Website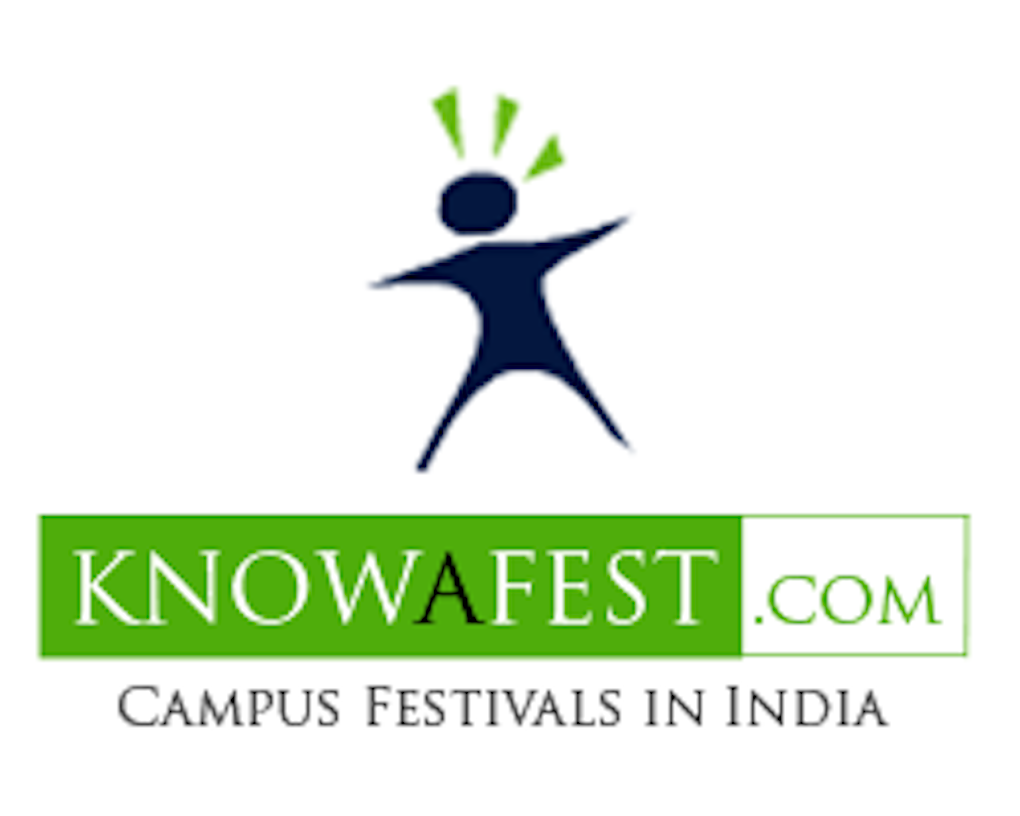 About Event
Kshitij is the annual techno-management fest of IIT Kharagpur, one of India's premier technical institutions. Started in 2004, Kshitij was conceived with the aim to provide the technically inclined youth a national-level platform, where their talent and expertise would be recognized and rewarded. Having grown exponentially since its nascent years, Kshitij receives overwhelming participation from the student community all over the world.
World-renowned organizations like ACM, IEEE, ASME, ASHRAE and IMechE certify numerous events of the fest. To address issues plaguing our society, Kshitij undertakes social initiatives in association with the foremost NGOs of the country. Workshops are conducted all over the country to help the participants gain hand-on experience and enhance their technical skills. Kshitij also organizes guest lectures, exhibitions and megashows.
Events
Genesis
Quizzard
Conceptualize
Code Conclave
Robotics
Mechanize
Strategia
Tech4fun
Industrial Architecture
PPT Topics
Computer Science
Electronics and communication
Electrical
Mechanical
Biotechnology
Event Caption
Think. Create. Enjoy
Departments:
CSE
ECE
IT
EEE
Instrumentation
Mechanical
Civil
Chemical
Agricultural
Energy
BioTechnology
MBA
Telecommunication
BioMedical
Mechanics
Aeronautical
Aerospace
Design
Media
BBA
Accommodation
Accommodation for Kshitij Participants in IIT Kharagpur will start from 27th January. Participants coming before that will have to arrange accommodation on their own.

After registering for accommodation, Kshitij team will take three days to process your request for accommodation.

He/She must fill the actual details in the form as in the college identity card.

Participants are required to update their accommodation forms with the PNR number of their travelling ticket.

Participants are requested to get their accommodation forms printed after their accommodation status is approved.

Accommodation will be provided to students on first come first serve basis. All the finalists must register for Accommodation. They will be granted Accommodation as soon as they register.

If students from a particular college are coming in a group then one letter with the names of all students in it will suffice.

Accommodation Fees once paid is non-Refundable.

Bus facility will be provided to participants from Kharagpur Railway Station to IIT Kharagpur. Volunteers will also be present at the station to guide the participants.

Checklist of items that must be brought during the registration at IIT Kharagpur:
1. College Identity Card
2. Accommodation Form Printout


All guests will be provided with mattress and blankets.

Any commodities issued to the guests would have to be returned in sound condition to the organisers during check-out. Caution money (refundable deposit) will also be refunded during the time slots mentioned by Team Kshitij.

Random checks would be made to avoid any illegal stay at the campus. Any team failing to produce their electronic/physical receipts of accommodation would be heavily fined and disqualified.

Entry will be only through the 'Main Gate' of IIT Kharagpur. All other gates will be closed for entry.

All guests are required to carry their valid government photo id proofs at all times. In addition, the student participants are also required to carry their valid College photo id card. Any guest failing to produce their id card will not be permitted inside the campus during Kshitij 2017.

Alcohol, drugs, sharp objects and explosives of any kind are strictly prohibited inside the campus. Any other item if deemed unsafe will be prohibited. The decision of Security and Kshitij team will be final in case of any disputes.

No outside vehicles will be allowed into the campus during the Kshitij 2017.

All guests are required to maintain the decorum and cleanliness of the campus, and follow the rules of the campus at all times.

Kshitij 2017 and IIT Kharagpur will not be responsible for any mishaps that occur through the duration of stay for Kshitij 2017.

No one is allowed to roam outside the campus after 11 PM.

Hope to see you here at Kshitij 2017 !!
How to reach IIT Kharagpur
The KGP station is connected to all major cities of the country by train. Just hop on! If your city does not have a direct rail route to Kharagpur, then catch a train to the City of Joy- Kolkata. KGP is situated 120 Kms off Kolkata which is well connected to all the cities of India by rail and air. Train from Kolkata to Kharagpur are available round the clock. The list of local trains from Kolkata to KGP can be obtained from here.

How to reach Campus

The first thing that you will notice on coming out of the KGP station will be the Participant's Reception (PR) team. (We believe in Atihi Devo Bhava, besides there isn't anything else worth noting about the KGP station) We will be there 24x7 from 18:00 hrs, 27th of January. Periodic announcements will be made at the station addressing the participants. IIT KGP buses and the volunteers will be available to bring you to the campus. The volunteers will guide you to the Kshitij arena- The Vikramshila Complex. Moreover you can also take a cab to the IIT Campus. The fare from station to the IIT campus is Rs. 120 to Rs 150 (depends on your negotiation skills) and it is a 10 minutes rid
Event Sponsors in Kharagpur
Jio
IBM
SAP
Huwaei
Microsoft
Vmware
Related Links:
Kshitij 2017
IIT Kharagpur
IITs
Kharagpur
West Bengal
January 2017
Technical Fests
Technical Fests in West Bengal
Technical Fests in Kharagpur
Management Fests
Management Fests in West Bengal
Management Fests in Kharagpur
---