Abhyudaya 2020, Madan Mohan Malaviya University of Technology, Annual Art, Literary and Cultural Fest, Gorakhpur, Uttar Pradesh, 28th February - 2nd March 2020
Useful Links
View Event Website
Category :

Annual Art, Literary and Cultural Fest

Event Type:

Venue/Offline Mode

Start Date :

28th February 2020

End Date :

2nd March 2020

Location :

Gorakhpur, Uttar Pradesh

Organizer :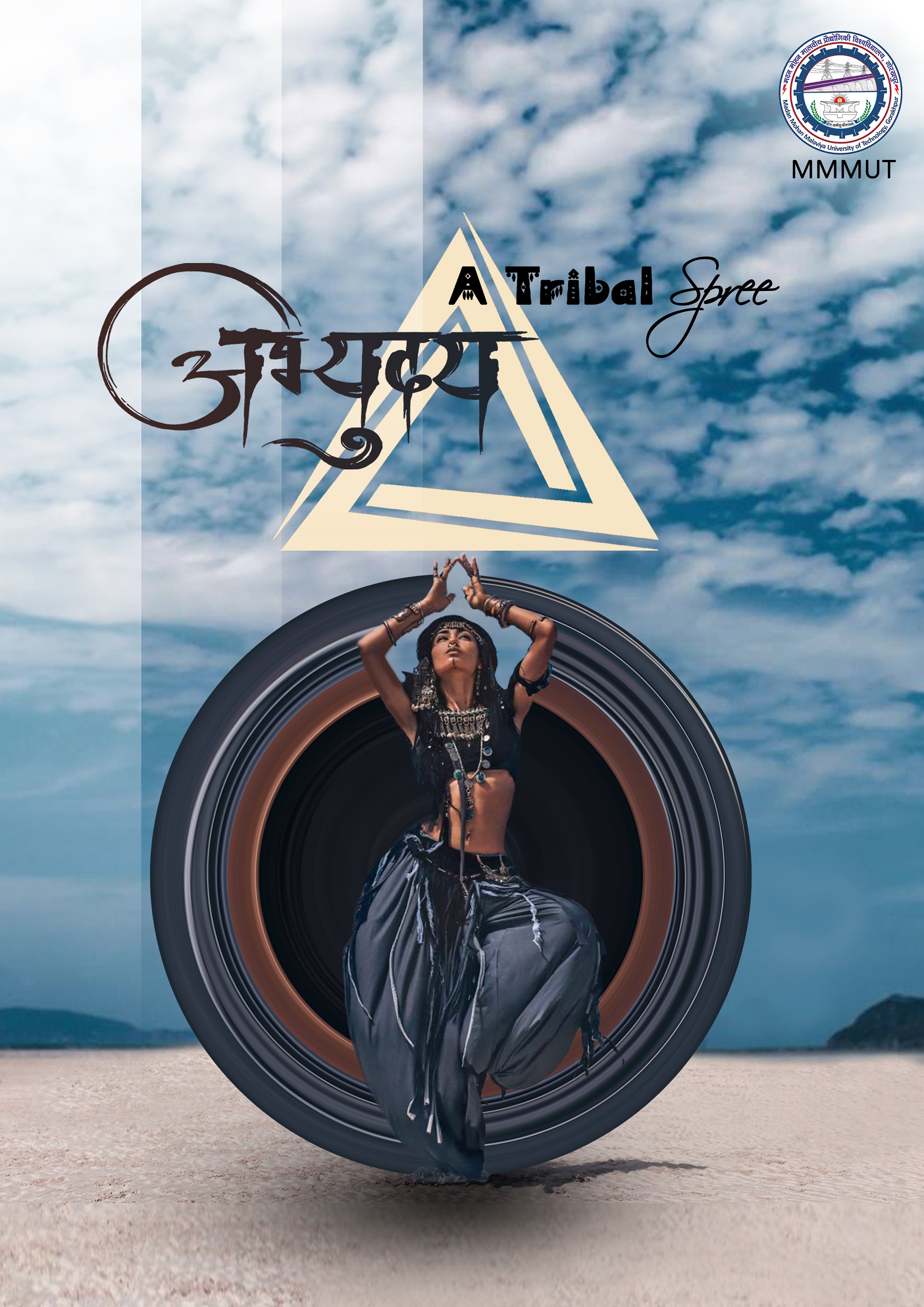 About Event
Abhyudaya, signifying the sunrise, is the annual art, literary and cultural fest of Madan Mohan Malaviya University of Technology, Gorakhpur. A theme sets an aura and illustrates the mood of the audience. This year, Abhyudaya 2020 presents an absolutely enthralling theme, A Tribal Spree. Tribes reflect a way of life that has traditional aesthetic sensibility and authenticity. This version of Abhyudaya highlights the staid stateliness of their inheritance, splendor of their belief and the fabled mode of their festivity. The four day gala with the extract of the indigenous community will exhilarate the congregation with rhapsody. The alluring narration of tribal folklore will find an impression in the adornment of the entire establishment. Thus, Abhyudaya will bring an odyssey, charmed by the richness of tribal proficiency in all its gaiety.
Events
Abhyudaya is the annual art, literary and cultural fest of Madan Mohan Malaviya University of Technology, Gorakhpur. It is a conglomeration of cultural, literary and fine arts events which will serve to create a marvellous festive gala worth relishing and partaking. The fest furnishes you with a procession of multifarious events that would surely have an awe-strucking impact. In-venue events of the fest include Literati (poetry and articles), Don de Paperica, Rangoli, Face painting, Hair Styling, Hermosa (thematic fashion show), Dancing, Singing, Dramatics and umpteen more! Witness the most sensational extravaganza of four days in the euphoric months of February and March. Come and engross yourselves in the joyous ambience of festivity in Abhyudaya'20!

Events at Abhyudaya 2020:
Hermosa (Fashion Show)
Graffiti (Abstract Wall Art)
Boogie Thrill (Group Dance Fusion)
Don de 'Paper'ica (Paper Dress Making)
Proelium (Battle of Bands)
Chote Ustad (For the budding kids)
Raider Zone (Solo Dance)
Nukkad Natak (Dramatics in the open!)
Brush Hour (Painting)
House of Commons (Parliamentary Debate)
Double Trouble (Duet Dance)
Lively Facets (Face Painting)
Chaplin (Choreo)
Bandish (Instrumental Jam)
Hair Styling (The grooming stylist's)
Glare the Earthenware (Pot Decoration)
Kite Runner (Soar high in the air)
Glittering-hands (Mehendi)
Raga (Solo Singing)
Art gallery (Only the exquisite)
Sketching (Pencil Sketch)
Spielberg (Skit)
Tarantino (Mono Act)
Splash (Rangoli)
Quiz (Test your knowledge)
Archiving Emotions (Card Making)
Impressions (Tattoo Making)
Feder Fete (Food and Game Stalls)
Scribbles (Online Microtale Writing Contest)
Literati (Online Articles and Poetry Contest)
Photoholics (Online Photography Contest)
Rising Star (Online Talent Hunt Contest)
Event Caption
A Tribal Spree
Event Theme
A Tribal Spree
Departments:
CSE
ECE
IT
EEE
Civil
Chemical
Agricultural
Medical
Pharmacy
Arts
BioTechnology
MBA
MCA
Commerce
Law
BioMedical
Mechanics
Aeronautical
Aerospace
Design
Fashion
Media
BBA
Accommodation
Separate accommodation for boys and girls in campus.
Event Sponsors in Gorakhpur
Our previous sponsors:
1. FBB
2. LIC
3. UM Motor
4. ACC cement
5. Engineers Success
6. Amul
7. Gallant steel
8. Excellent Salon
9. Youth Culture
10. Zebronics
11. Hero Motocorp
12. Bright Events
13. SAVEit.in
14. Rita's Restaurant
15. Sawali Saloon
16.. Abletone
17. Cafeshala
18. Cafe Mitrah
19. 92.7 BIG FM
20. T.I.M.E.
21. Indian News Era
and many more leading business ventures.
Related Links:
Abhyudaya 2020
Madan Mohan Malaviya University of Technology
Gorakhpur
Uttar Pradesh
February 2020
March 2020
Cultural Fests
Cultural Fests in Gorakhpur 2020
Cultural Fests in Uttar Pradesh
Literary Fests
Literary Fests in Gorakhpur 2020
Literary Fests in Uttar Pradesh
Online Events
Onl
---