International Internet of Things Internship Training Program IoT 2018
International Internet of Things Internship Training Program IoT 2018, Top Engineers, IoT Training, Chennai, Tamil Nadu, 25th May - 17th June 2018
Category :

IoT Training

Event Type:

Venue/Offline Mode

Start Date :

25th May 2018

End Date :

17th June 2018

Location :

Chennai, Tamil Nadu

Organizer :
---
Useful Links
View Event Website
Brochure Link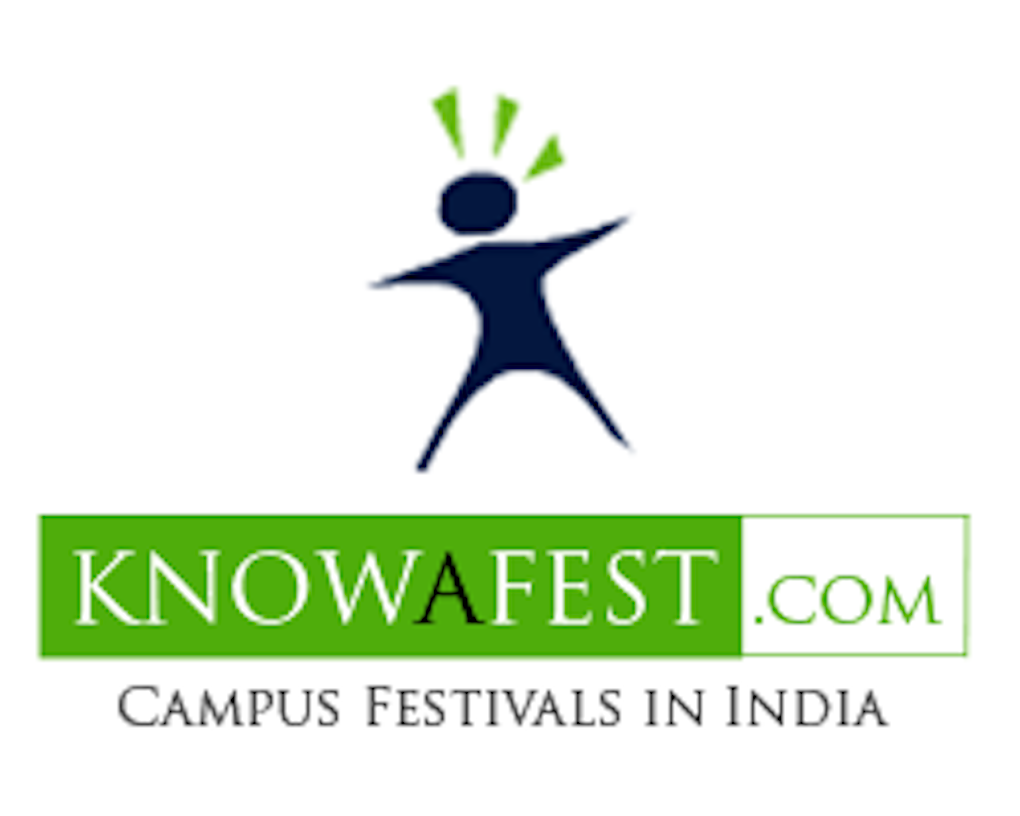 About Event
INTERNATIONAL INTERNET OF THINGS INTERNSHIP TRAINING PROGRAM
(IOT -2018)

INDIA'S LEADING SUMMER TRAINING PROGRAM IS BACK
(3 DAYS, 3 CERTIFICATES)


Organized by

TOP ENGINEERS
[India's leading educational service conducting firm]

TRAINING REGISTRATION PROCEDURE

 *Go to: www.topengineers.co.in and register
OR
 SMS (or) WATS APPyour Name, Mail id, Department, College, Year and Phone number to9940322437 or 9840728806


TRAINING STRUCTURE

MODULE-1
This course is designed for beginners with basic knowledge of electronic circuit design, micro-controllers and programming languages. The course introduces you to concepts and methodologies to design, build, and deploy IoT solutions.

Day 1:
• Introduction to IoT, Concepts & Definitions used in Embedded Systems, Understanding various protocols used in IoT, Data acquisition, storage and analytics.
• Introduction to Embedded Development Boards – Arduino, NodeMCU-ESP8266 & Raspberry Pi
• Introduction to Sensors – Classification and function of sensors
• Setting up environment for programming Arduino & NodeMCU
• Basics of Arduino Programming
Day 2:
• Interfacing & Programming GPIOs – Input/output peripherals & Sensor modules
• HTML Coding Basics
• Programming NodeMCU as a Web Server & Client
• Controlling GPIO pins using a Web based and Android Application
• Integration with Cloud Gateway (Thingspeak, Apify, Cayenne)
• Gathering data from sensors and uploading data to cloud platforms
• Introduction and working session on API, JSON
Day3:
• Gather weather data from popular website using API & JSON
• Powering IoT using Raspberry Pi
• Setting up Raspberry pi & installing MQTT broker
• Working with MQTT protocol running on Raspberry Pi based server and controlling GPIOs on Node MCU
• Q&A

(Ps: Kits are not take away and should be handed over at the end of the session)

OR


MODULE-2

Introduction to IOT
• What is IOT?
• Basics of IOT
• Applications of IOT
Introduction to Arduino
• What is ARDUINO?
• What is Open Source Microcontroller Platform?
• Basics of Electronics.
• Sensors and Actuators.
Hands on Arduino
• Fundamentals of C programming
• Hello to the Microcontroller World (Your First Arduino Sketch)
• Interfacing Sensors With Arduino
• Reading From Sensors
Basics of Networking
• Networking Fundamentals
• Types of Networks
• Network Topologies
Arduino with Bluetooth
• Interfacing Bluetooth Module With Arduino
• Controlling Arduino With Android Device
Arduino with Esp8266
• Interfacing ArduinoWith Esp8266
• Understanding the AT command set for Esp8266
• Creating program for Local host Web Server
Hello to the Online World
• Connecting the Arduino+Esp8266 to other device via wifi
• Using Arduino to control Device Via Wifi with Esp8266
• Displaying analogue sensor values via web interface
Troubleshooting the various problems on the device connection to the internet or to the IOT module.

TRAINING TIMINGS

 3 DAYS (15 HOURS )
IMPORTANT LINKS

FACE BOOK LINK : https://www.facebook.com/topengineersplus

MAIL:ID : admin@topengineers.co.in

WEBSITE : https://www.topengineers.co.in

EVENT LINK: http://go.eventshigh.com/156t8
PAYMENT LINK http://go.eventshigh.com/13gg3

TRAINING DATES
BATCH DATE
I 25.5.2018, 26.5.2018, 27.5.2018
MODULE-1
II 1.6.2018, 2.6.2018, 3.6.2018
MODULE-2
III 8.6.2018,9.6.2018,10.6.2018
MODULE-1
IV 15.6.2018, 16.6.2018,17.6.2018
MODULE-2

LAST DATE FOR REGISTRATION
BATCH-I MAY 21ST
BATCH-II MAY 28TH
BATCH-III JUNE 1ST
BATCH-IV JUNE 8TH


WHO CAN PARTICIPATE

FIRST YEAR TO FINAL YEAR STUDENTS
OF B.E./B.TECH/DIPLOMA/BCA/MCA/B.SC/B.COM/M.E/M.TECH/BBA/MBA/ & INTERESTED


TRAINING ATTRACTION

 CERTIFICATE FROM TOP ENGINEERS WITH ISO CERTIFIED NUMBER AND HOLOGRAM WILL BE PROVIDED BY THE END OF THE TRAINING WHICH WILL ADD VALUE DURING PLACEMENTS.
 CAMPUS AMBASSADOR CERTIFICATE

 PROJECT CERTIFICATE



TRAINING FEES

 INR 2000/- PER PERSON (INDIA)
 $45.297 USD ( FOR OTHER COUNTRIES)


GROUP DISCOUNT OFFER

 Group of 5 & above will get 5% Discount
 Group of 10 & above will get 10% Discount


NOTE: Only 40 seats per batch.


TRANING PAYMENT OPTIONS


A. TICKET BOOKING BY CREDIT OR DEBIT CARD

(KINDLY MAKE USE OF THE BELOW LINK)

FEST NAME TICKETING
LINK

IOT - 2018 http://go.eventshigh.com/13gg3


B. INTERNET BANKING (NEFT/ IMPS)

C. DIRECT BANK DEPOSIT

D. DEMAND DRAFT IN FAVOR OF"TOP ENGINEERS"PAYABLE AT CHENNAI.

(ADDRESS: NO.2 THIRUMALAI STREET, FATHIMA NAGAR, NIMILICHERRY, CHENNAI-600044, TAMILNADU)

E. ON THE SPOT PAYMNET[NO GROUP DISCOUNT OFFER WILL BE APPLICABLE]


BANK ACCOUNT DETAILS

ACCOUNT NAME TOP ENGINEERS
ACCOUNT NUMBER 50200005105609
BANK HDFC
BANK BRANCH CHITLAPAKKAM
IFSC CODE HDFC0000260
BANK ADDRESS NO. 8, RAJENDRA PRASAD ROAD, NEHRU NAGAR, CHITLAPAKKAM,CHENNAI- 600044

After depositing the fee send the scan copy of the counterfoil and Details of the participants (Name, Contact number, College name, Year ) to the mail:
admin@topengineers.co.in
Your registration will be confirmed once you send the scanned copy of the counter foil to the above mentioned mail id


FOR ANY CLARIFICATION CONTACT

Dr.S.Prabhakar – 09940322437
D.C.Jennifer - 09840728806



TRANING VENUE


CHENNAI
IIT MADRAS RESEARCH PARK
No.32, Kanagam Rd, KanagamPeriyar Nagar, Taramani, Chennai, Tamil Nadu 600113.






ACCOMMODATION

 No Accommodation is provided.

IMPORTANT NOTE

 Only limited seats per each centre available and the seats are filled on "FIRST COME & FIRST SERVE"
 Session timings - 10.00AM to 3.00PM (Break -12 noon to 12.30PM)
 Certificates will be given only at the end of the Traning.
 No particular dress code
 Kindly bring your college id card along with a photocopy of your pay slip.
 TOP ENGINEERS reserves the full right to alter/manipulate/rearrange/ the order of sessions and venues during the course of the Internship.
 TOP ENGINEERS has all rights to change the structure of the program based upon expert's availability and lab conditions.


* HURRY UP LIMITED SEATS ONLY


*We ensure that this summer training will be extremely beneficial for all the students

Hurry up! Enjoy your summer.......
Events
International Internet of Things Internship Training Program IoT
Workshops
International Internet of Things Internship Training Program IoT
Departments:
CSE
ECE
IT
EEE
Civil
Chemical
Agricultural
Medical
Pharmacy
Arts
BioTechnology
MBA
MCA
Commerce
Law
BioMedical
Mechanics
Aeronautical
Aerospace
Design
Fashion
Media
BBA
Accommodation
no
How to reach Top Engineers, Chennai
IIT MADRAS RESEARCH PARK
No.32, Kanagam Rd, KanagamPeriyar Nagar, Taramani, Chennai, Tamil Nadu 600113.
Related Links:
International Internet of Things Internship Training Program IoT 2018
Top Engineers
Chennai
Tamil Nadu
May 2018
June 2018
Workshops
Workshops in Tamil Nadu
Workshops in Chennai
---