TechnoVIT 2017, VIT University Chennai Campus, Techno Management Fest, Chennai, Tamil Nadu, 14th - 16th September 2017
Useful Links
View Event Website
Category :

Techno Management Fest

Event Type:

Venue/Offline Mode

Start Date :

14th September 2017

End Date :

16th September 2017

Location :

Chennai, Tamil Nadu

Organizer :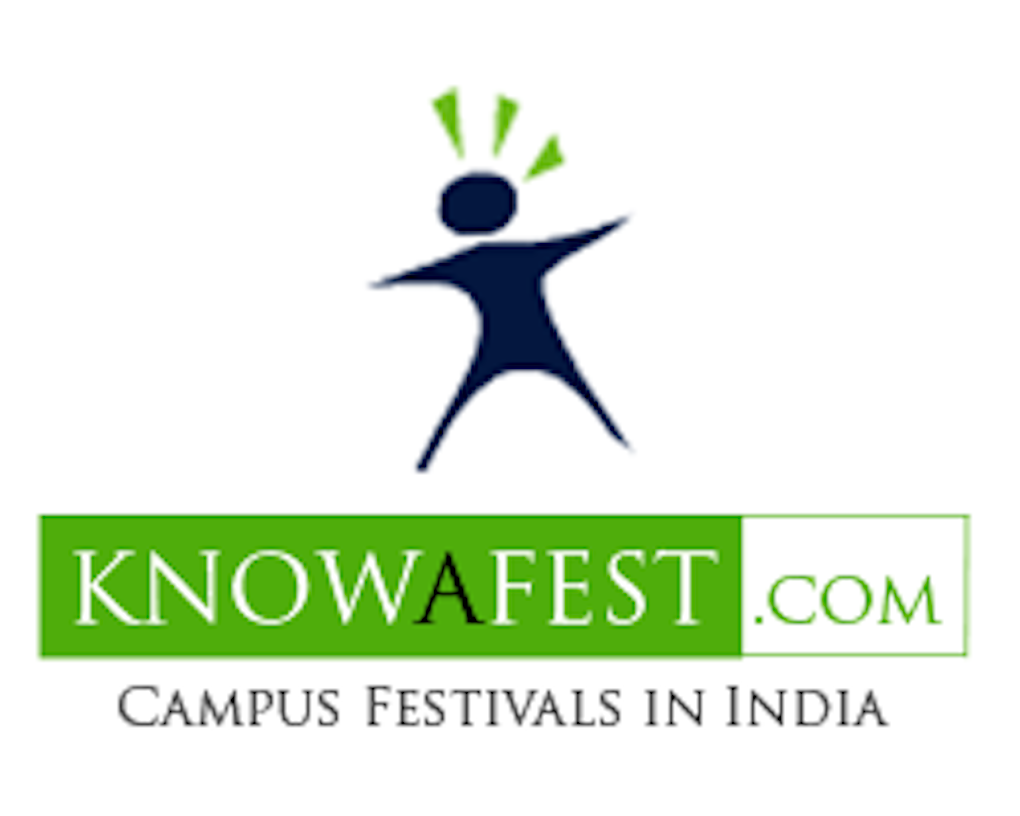 About Event
TechnoVIT2017 is a techno management fest organized by students of VIT Chennai in between 14th - 16th September 2017.
Events
Electron Relay
Circuit Guru
BattleBots
I.C.U (Intergrated Ckt Unit)
Human Fooseball
LIKE YOU
Clash Royale
VIT's Got Talent
Blur
Dota 2
FIFA
Tattoo
Maker's Summit
Last Man Standing
Forensics
Sherlock Ohms
Bomb Diffusal
NFS Aqua
Electronic Trinket
Virtual Reality
Dota
Call of Duty
Fifa
RainbowSix
Counter Strike
Blur
Esport Game event - 7
Esport Game event - 8

Code Hunt
Codeslam
Digi-Waste
Mr. Robot
Code Quick
Zip Code
U tag It
ReportIT
Code Crack
Deep Bug
Doodle 3.0
facebook Bingo
Speak Eat Repeat
Quizup
Beg Borrow Steal
Lifeline
Finesse
Triggered
Hundo P
High Key
Workshops
IoT Analytics Workshop – Connecting Raspberry Pi 3 to IBM BlueMix Server.
Labview & it's Applications using Arduino.
Layout Design of OPAMP using CADENCE.
Robotics Workshop
PCB Design and Fabrication of a Converter
Matlab-DSP Intergration
DJ Workshop
PPT Topics
Biomedical Signal and Image Processing
Human Computer Interaction
Machine Vision
Smart Systems – Smart Homes, Healthcare, City, Village, Industry
Intelligent Transportation Systems
Microelectronic Mechanical Systems (MEMS)
Intelligent Embedded Systems
IC Technology
Internet of Things (IoT)
Communication and Networking
Green Photonics
Antennas for Green Communication
Sensors for Data Acquisition System
Renewable Ocean Energy Conversion Systems
Hybrid energy harvesting systems
Renewable technologies for on-grid electricity generation
Green building
Renewable Energy (RE) potential and status in India
Clean Development Mechanism (Carbon Credits) in electrical engineering
Energy storage technologies and trends
Application of renewable energy sources for Electrical Vehicles
Energy Saving technologies for Power Electronics, Electric Machinery, Power System and Control.
Energy efficient Lighting technologies.
Solar PV and solar thermal technology for green earth.
Cloud Computing
Internet of Things (IoT)
Big Data Analytics
Theoretical Computer Science
Semantic Web Technology
Computational Intelligence
Network and Security
Digital Image and Video Processing
Software Engineering
Computer Architecture and Embedded Systems
E-Learning
Artificial Intelligence
Biometrics
Health Care Applications
Digital Content
Multimedia Security
Computer Vision
Distributed and Parallel Computing
Robotics
Pervasive Computing
Satellite Communication
Natural Language Processing
Wireless Sensor Networks
Wireless Body Area Networks
Wearable Computing
Latest Wireless Technologies
Nano computing
Malware Analysis
Cyber Security
Event Caption
Turn on Learn on
Event Theme
Green Technology Green Earth
Departments:
CSE
ECE
IT
EEE
Civil
Chemical
Agricultural
Medical
Pharmacy
Arts
BioTechnology
MBA
MCA
Commerce
Law
BioMedical
Mechanics
Aeronautical
Aerospace
Design
Fashion
Media
BBA
Accommodation
Limited Accommodation and its free, Mess charges will be 450 per day.
Event Sponsors in Chennai
Indian Express
Related Links:
TechnoVIT 2017
VIT University Chennai Campus
Chennai
Tamil Nadu
September 2017
Technical Fests
Technical Fests in Tamil Nadu
Technical Fests in Chennai
Management Fests
Management Fests in Tamil Nadu
Management Fests in Chennai
Workshops
Workshops in Tamil Nadu
Workshops in Chennai
Sem
---