Shaastra 2021, IIT Madras, Technical Festival, Chennai, Tamil Nadu, 25th - 28th February 2021
Category:

Technical Festival

Start Date: 25th February 2021
End Date:

28th February 2021

Event Mode:

Venue
Visit Event Website
Event/Registrations Closed
Close
Hope you did not miss it.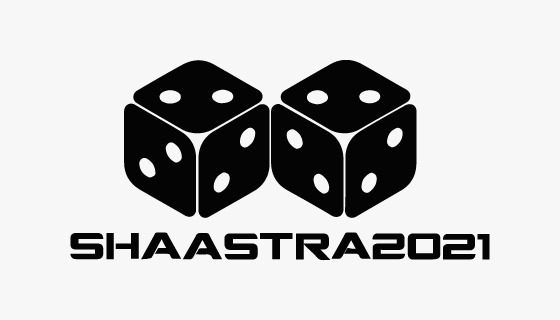 Description
Being the first in the world to be ISO 9001:2015 certified, wholly student run tech festival, SHAASTRA stands out from the rest in being the largest and one of the most unique tech festivals ever celebrated in India and the world. All of this fuelled by our seamless passion: the "Spirit of Engineering".
The world saw SHAASTRA for the first time in 2000. Our fest was born with one goal in mind: to create and sustain a society of inquisitive minds, who learn and innovate by interacting with each other and industries. For the very same reason, we organize a host of memorable events that keep getting better. From an unending list: Shaastra Spotlight Series, Sports Tech Summit, EDM Night, Envisage Techno Entertainment Show, Robo Wars, AI Confluence are just a few to mention. Our 4 day festival gives any guest an exhilarating experience, ranging from challenging hackathons to sit-back-and-relax entertainment shows.
Events
B - Events : Brandwars, Databuzz, Finvent, Chanakyaneeti, Ecomatrix, Domain Agnostic, Optimo
Elecfest : Circuiitrix - Circuit Simulation Challenge, The Ultimate Electronix quiz, Smart Water Challenge, Ardrillo - Arduino Programming Challenge
Ignite : Caterpillar IDP Challenge, Moot Court, Rapid Chess
Design and Build : Hybrid Energy System Design Challenge, Bridge design Contest, Online Mouse Maze Challenge, CAD design Challenge, Physics Quiz
Coding and Logic : Shaastra Programming Contest, Esolang Contest, MTX Hackolympics, Bizquiz, Shaastra Main Quiz, CP Potpurri, Weird Chess, LogicX, Wells Fargo Hackathon, Subex Hackathon, Astrazeneca AI challenge, ATLASSIAN Hackathon, Reverse coding, AI Games Challenge, Capture the Flag (CTF)
Biogen : Poster and Paper Presentation, Pharmaceutical Challenge, Global Biotech Council, Bioenergy Challenge
Aerofest : Model Designing, Drone Hackathon, Boeing Aeromodelling Competition
Workshops
Deep Learning
Wifi and Computer Networking
Topology Optimization
Control of Robotic arm using Inverse Kinematics
Parallel Programming with Python
Artificial Intelligence and Data Mining
Web development in Python with Flask
Circuit simulation and PCB design
Cryptocurrency and Blockchain
Introduction to Generative design with Autodesk fusion 360
Creative Coding
Signal Processing with Matlab and Simulink
Python algorithms for Robotics
Quantum computing
How to build a MARS Rover
Introduction to Graphics design - Adobe Illustrator essentials
Data Science and Machine Learning
CPU and GPU Parallel Computing
Hacking processors : An unconventional Hacking Methodology
Stepping into the world of Robotics
3D modelling in Fusion 360
Making a secure and real time chat app using Node.js and Socket.io
Introduction to Arduino and IOT
Introduction to FPGA
Reinforcement Learning
Event Theme
Schrodinger's Realms
Event Sponsors in Chennai
Popular Cities
Popular States