The Red Brick Summit (TRBS) 2020
The Red Brick Summit (TRBS) 2020, IIM Ahmedabad, Asia's Largest Management Symposium, Ahmedabad, Gujarat, 24th - 25th October 2020
Registrations Closed
View Event Website
Event Type:

Venue/Offline Mode

Start Date :

24th October 2020

End Date :

25th October 2020

Location :

Ahmedabad, Gujarat

Organizer :

Category :

Asia's Largest Management Symposium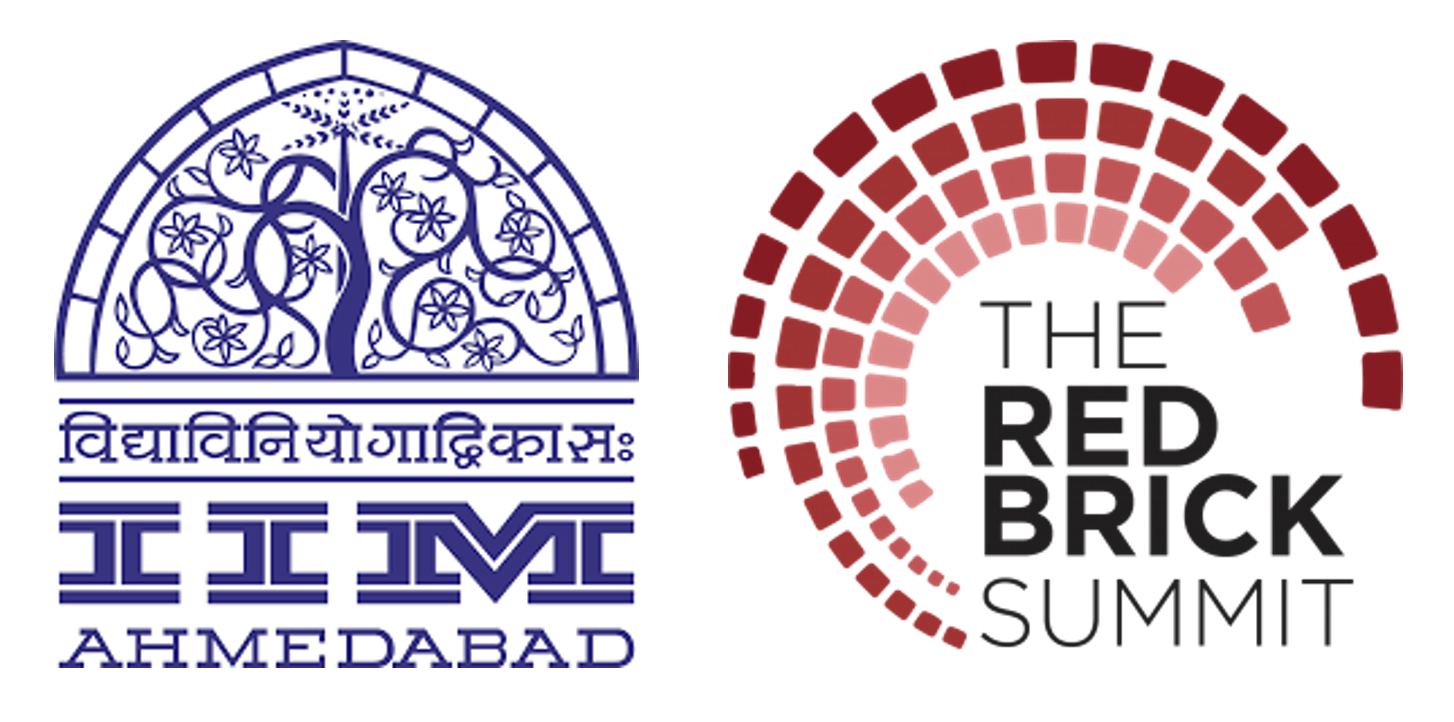 About Event
The Indian Institute of Management, Ahmedabad is all set to host its biggest management symposium this year in a virtual format, on October 24th and October 25th. Appropriately named the Red Brick Summit (TRBS), after the famous environs that have come to be associated with over 50 years of academic excellence, the symposium will be a potpourri of the erstwhile Big Four of IIMA – Insight, Confluence, Amaethon and ConneXions – that have been a mainstay of our institute's event calendar all these years. Pioneered in 2017, this is Asia's largest management symposium that attracts over 60,000 participants every year.

The Summit aims to provide a launch platform for the thought leaders of tomorrow and promote their spirit of inclusive social progress through competitions, workshops, and speaker sessions with Industry bigwigs, policymakers, entrepreneurs, and other distinguished personalities.

At TRBS, we host over 1200+ colleges every year through competitions, workshops, and speaker sessions with eminent personalities and business leaders. The competitions include stock pitches, collegiate-level MUNs, case competitions with prizes of up to INR 12 Lakhs. We also conduct workshops across marketing, finance, consulting, product management domains. And lastly, we have had the opportunity to host illustrious personalities including, Nirmala Sitharaman, Raghuram Rajan, Rajdeep Sardesai and, Sachin Bansal.
Events
Event Name {Event Theme} (Prize Money)

1. Agrenovera {Food and Agriculture Management} (40000)
2. Armageddon {Consulting Case Competition} (80000)
3. Blitzkrieg {Marketing and Strategy} (50000)
4. Exchequer {Finance and Technology} (80000)
5. Gathbandhan {International M&A Case Competition} (60000)
6. Hrmony {HR & Management Event} (50000)
7. IIMA-MUN {Model United Nations} (30000)
8. Kotler's Conundrum {Marketing} (50000)
9. Masterplan {Entrepreneurship (B-Plan)} (180000)
10. Nautilus {Online Marathon Quiz} (30000)
11. Parivartan {Social Strategy Case Competition} (30000)
12. Red Brick Case Writing {Case Writing} (20000)
13. Red Brick Debate {Debating} (20000)
14. Showdown {Board Room Simulation} (30000)
15. Sustain {Sustainable Management} (20000)
16. Tradecraft {Carbon Trading} (50000)
17. Mock Niti Aayog {Niti Aayog} (15000)
18. Opstruct {Operations Strategy} (50000)
19. LiveWire {Case Competition} (50000)
20. Shark Tank Challenge {Business Analysis and Strategy} ($1500)
21. PM Live {Product Management} (170000)
22. Red Brick Quiz Fest {5 Quizzes} (70000)
Workshops
Workshop Host {Topic}

• PepsiCo {Brand Pepsi and Marketing over the years}
• Zerodha {Basics of Financial Modelling}
• IIM-A Professors {Game Theory}
• Amway {Agribusiness in Health supplements market}
• CII {Analytics in Supply Chain]}
• India Ratings {Banking at Crossroads}
• Amazon {Product Management 101}
• 2IIM {What it takes to be an Entrepreneur?}
• Trakinvest {Blockchain and Cryptocurrencies}
• IMA {Robotic Process Automation in Finance Function}
• Nielsen {Market research in uncertain times}
• Ogilvy {The Art of Creating successful brands}
• iQuanti {Emerging trends in Digital Marketing- Tech & AI}
• American Express {AI/ML in Business Strategy}
• Havish M. Consulting {MBA Toolkit}
• Amul {Supply Chain initiatives during COVID -19 pandemic}
• KPMG {Executive Briefing on Lean Six Sigma}
• BrowserStack {Breaking into Product Management}
Departments:
MBA
How to reach IIM Ahmedabad
To be conducted on online mode
Related Links:
The Red Brick Summit (TRBS) 2020
IIM Ahmedabad
IIMs
Ahmedabad
Gujarat
October 2020
Management Fests
Management Fests in Ahmedabad 2020
Management Fests in Gujarat
Workshops
Workshops in Ahmedabad 2020
Workshops in Gujarat
Symposiums
Symposiums in Ahmedabad 2020
Symposiums in Gujarat
---