Digital HR Summit 2020, Symbiosis Institute of Operations Management, Annual Conclave, Nashik, Maharashtra, 8th August - 6th September 2020
Category :

Annual Conclave

Event Type:

Venue

Start Date :

8th August 2020

End Date :

6th September 2020

Location :

Nashik, Maharashtra

Organizer :
---
Useful Links
View Event Website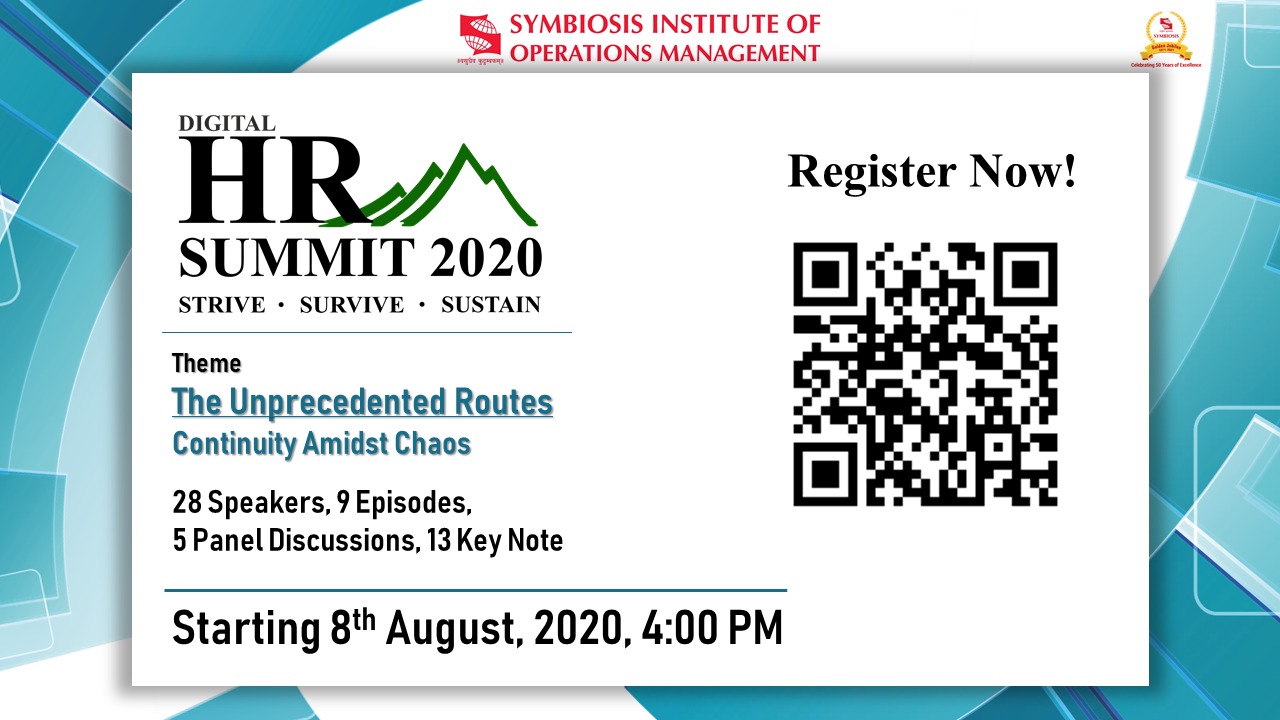 About Event
HR Summit is an annual conclave hosted by SIOM with an aim to provide a platform for sharing the best practices, insights, industry experiences and the latest breakthroughs in the field of HR. In today's globalized world the business dynamics make it imperative that the HR function undergoes a constant metamorphosis. HR managers need to engage to keep themselves abreast with this dynamism by forging new business relationships thereby, shaping the organizational success. SIOM facilitates such an environment for exchange of ideas amongst eminent industry professionals through HR Summit.
Events
Corporate Event
Event Guests
Mr. Anil Bhasin - President, Havells India
Dr. Dinesh Kumar Murugesan - Country Head HR, DSM
Mr. Pranav Prasoon - Head HR, Renault India
Mr. Sanjay Srivastava - Director HR, Boehringer Ingelheim
Ms. Nandini Mehta - VP HR, Landmark Group
and many more ...
Event Caption
Strive. Survive. Sustain.
Event Theme
The Unprecedented Routes: Continuity Amidst Chaos
Departments:
MBA
Related Links:
Digital HR Summit 2020
Symbiosis Institute of Operations Management
Nashik
Maharashtra
August 2020
September 2020
Summits
Summits in Nashik 2020
---