Student Led Design Conference SLDC
Student Led Design Conference SLDC, Vellore Institute of Technology, Vellore, Tamil Nadu, 21st - 23rd October 2016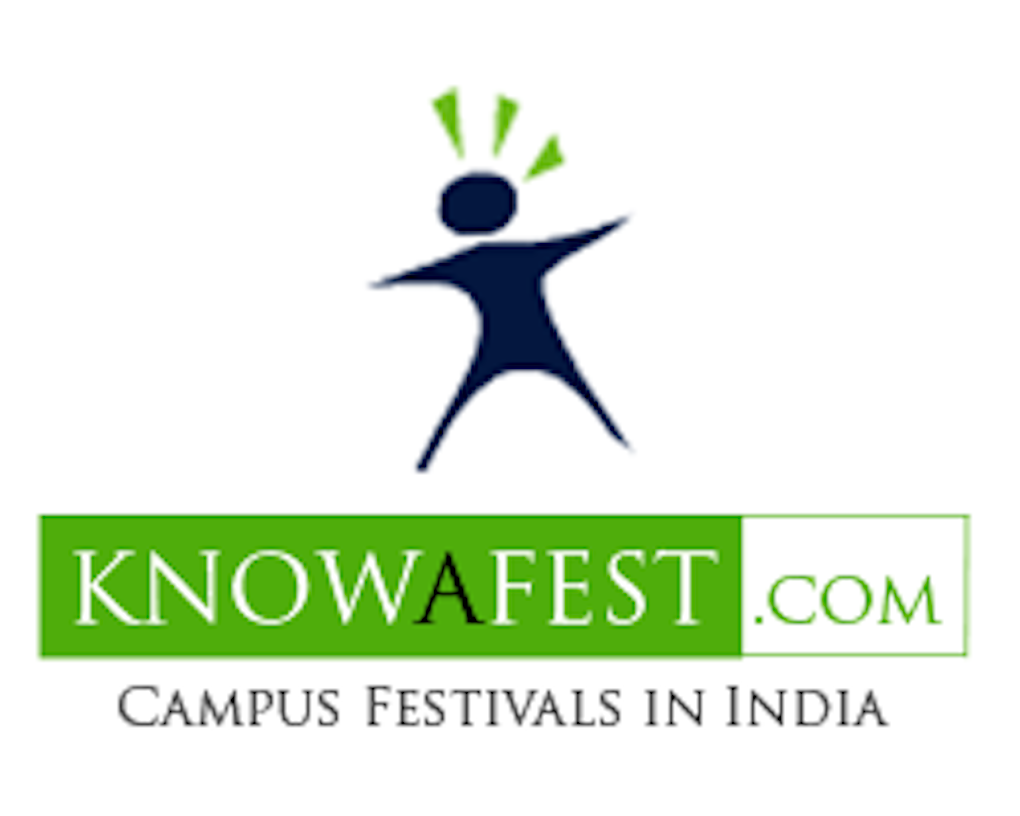 About Event
Student Led Design Conference (SLDC)

ASME India has been striving in enhancing its student sections' activities. The Human Powered Vehicle Challenge (HPVC) and Studen8498t Professional Development Conference (SPDC) have already gained a reasonably good fame across the country. On the request of the upcoming and existing student sections, the active ASME members and volunteers had decided to have a zonal level activity which resulted into inaugural version of SLDC 2015. The name Student Led Design Conference (SLDC) has been considered, as the event primarily targets the technical activities of the students sections. The prime motto of the event was to improve the technical strengths of the ASME affiliate members among already existing student sections and starting up new sections. It also aimed at active participation of students which increased awareness regarding ASME and its activities round the year ultimately helped in elevating the quality participation in SPDC-2016.
With the same aim and to gear up even better, SLDC-2016 is set to be held across India at various zones.
ASME VIT is one of the proud hosts of SLDC 2016. The event will be held in Vellore Institute of Technology (VIT), Vellore from 21st to 23rd October, 2016. The structure of the event is discussed further.

Competitions and their specifications

- Invention Showcase

Invention showcase is one of the five competitions to be organized under the event, Student Led Design Conference (SLDC) organized by ASME VIT. As the name suggests, this event features the identification of problems and coming up with an appropriate solution. Maximum of 3 participants are allowed per group while the minimum can be as low as one.
Following are the points to be kept in mind while evaluating this competition which would act as criteria for participants.
• It should be a real time problem faced by the industries
• It should be multi-disciplinary and
• It should comprise of team work.

Presentation:
Each team would present their solution to the problem and research work. Participants have to present their individual contribution towards the research work, from which individual performance can be easily evaluated.


Scoring Criteria:
• 20 points - Involvement of more than one engineering discipline students - (Since, students need to develop networking skills among themselves).
• 20 points – Necessity of Problem / Impact of Problem statement.
• 20 points – Feasibility and practicality of the solution including cost.
• 20 points – Use of Physics and engineering principles.
• 10 points – Presentation and communication skills.
• 10 points – Team work / Involvement of team.

Winner team is awarded with cash prize of Rs. 3000 and runner up team is awarded with Rs. 1500.

- Student Design Challenge (SDC)

The Student Design Challenge provides a platform for participants to present their solutions to a range of design problems - from everyday household tasks to groundbreaking space exploration. Each team is required to design, construct and operate a prototype meeting the requirements of an annually determined problem statement.
The Student Design Challenge showcases the extraordinary talents of mechanical engineering students while encouraging them to develop innovative ideas towards an improved quality of life for all.
The problem statement for this year is 'Lighter than Air UAV'.
Winner team is awarded with cash prize of Rs. 6000 and runner up team is awarded with Rs. 4000.

- Presentation Competitions
The Presentation Competition is divided into several sub categories aiming at enhancing and developing the interior skills like speech, presentation, development and creativity.

• Oral Presentation

An engineer, like any other professional, must possess a well-developed ability to communicate, both, orally and in writing. This competition is designed solely to emphasize on the value of having an ability to deliver oral presentations individually.

Winner recognition
The winner bags a prize money of 1500 INR.

• Technical Webpage Presentation
This webpage competition intends to encourage the delivery of visual presentation using webpage technology. The subject matter for the presentation needs to be related to an area in the field of Mechanical Engineering.

Winner recognition
The winner bags a prize money of 1500 INR.

• Video Presentation
The Old Guard Video Presentation competition lays great emphasis on the value of an ability to deliver clear, concise and effective presentations individually to an audience, particularly pertaining to some scope in which an Engineer either is, or should be involved.

Winner recognition
The winner bags a prize money of 1500 INR.

• Technical Poster Presentation
The poster competition is designed to lay emphasis on the ability to deliver a visual presentation individually to an audience. The subject matter must be related to some area in the field of Mechanical Engineering.

Winner recognition
The winner bags a prize money of 1500 INR.

- Host Choice

This is a part of competition dependent on host which should basically aim at the following two things:
1- Should test the fundamentals of Physics of the Participants and ,
2- Should be "Learning with fun" kind of event.

As part of the host choice, ASME VIT would be organizing 'Contraption' and 'Dominos '.
Contraption:
Have you ever built something that appears strange or unnecessarily complicated? If not the discover, design, develop, complicate, convolute and interweave. Prove your mettle by unlocking your imagination and building the most complex structures to make the object fly, swing, swirl, and travel. 'Contraption' turns on its head in that where most other events seek to simplify a complex problem, this requires you to enthral the judges and the audience with your ability to convolute the most simplest of actions with an infinite array of steps.
The event will consist of 2 rounds:
Round 1: Selection of designs: All the teams will be given half an hour to present their designs on paper.
Round 2: Building the contraption: All the selected teams will be given 2 hours to complete their contraptions. The problem statement will be given beforehand.
The event will consist of 3 modules which, if included by the participants in their designs, will be given extra points. It is not mandatory that you include all these objects. However, for every use of the object mentioned in the module, 10 points will be given. Put your basic engineering skills to test with so many twists and turns. And then all you need is planning, innovation, efficiency in steps and use of material to stay in the reckoning.

Dominos:
Domino is an all popular game, which includes the use of Domino tiles. This involves standing them on end in long lines so that when the first tile is toppled, it topples the second, which topples the third, etc., resulting in all of the tiles falling. By analogy, the phenomenon of small events causing similar events leading to eventual catastrophe is called the Domino effect.
Arrangements of millions of tiles have been made that have taken many minutes, even hours to fall. This arrangement is not only interesting and pleasing to the eye, but it also has scientific uses like a Domino computer.
So, get ready to build your own sequence of tiles and watch as you please the judges with your 'Domino effect'.

- Student Training Conference
Student Training Conference is organized at every host section to promote ASME among all the student section leaders in India. They will be made aware of all the scholarships and grants and various other initiatives of ASME. This will provide them a platform to network and develop professionalism and also get aware of the various events organized in different colleges. The STC will be conducted by the ZR's of Zone-8, SRB committee as well as active and experiences ASME members and volunteers.

Registration and Participation:
A huge sum of students are expected to take part in this event. The SLDC is a major event and thus, will attract many participants, be it internal or external. The fees would be one time charge which would give access to all events of SLDC to the participant. Clashes need to be avoided by participant.
The registration fee for an ASME Member is 400 INR while for a Non-ASME Member is 650 INR.


Benefits to our Sponsors:
- Industry name to be highlighted as "Sponsor" on all printed as well as electronic materials used for promotion of event.
- 10 (6' X 3') banners of specific industry to be put in the event area at specifically eye catching positions featuring the brand name and advertisements as well as promotions.
- 20 (A2) posters of specific industry to be used during promotion of event in various institutes.
- A speaking opportunity for a company representative to acknowledge and present the awards for few categories at the awards ceremony.
- Industrial Partners would be offered with flair of arranging an expert lecture / workshop of collaborating industry / institute or current trend domains within which has an expertise of particular industry.
- They would be allowed to set up kiosks for their product or service demonstration or branding at individual event places with a specified zone being provided to them.
- 3 complimentary invites as a guest in individual venue places with appropriate hospitality zone including lunch and dinner.
Events
- Invention Showcase
- Student Design Challenge (SDC)
- Presentation Competitions
- Host Choice
Departments:
CSE
ECE
IT
EEE
Instrumentation
Mechanical
Civil
Chemical
Energy
Metallurgy
Industrial
MCA
Telecommunication
Mechanics
Aeronautical
Aerospace
Mining
Automobile
Design
Marine
How to reach Vellore Institute of Technology, Vellore
Flight to Chennai/Bangalore then use Railways/Roadways to vellore
Event Sponsors in Vellore
Rotomax
ASME India
Related Links:
Conferences
Conferences in Tamil Nadu
Conferences in Vellore
Vellore
Tamil Nadu
VIT University
Student Led Design Conference SLDC
---