SANGHARSH '16, Jaypee University of Engineering and Technology, Sports Festival, Guna, Madhya Pradesh, 11th - 13th March 2016
Useful Links
View Event Website
Category :

Sports Festival

Event Type:

Venue/Offline Mode

Start Date :

11th March 2016

End Date :

13th March 2016

Location :

Guna, Madhya Pradesh

Organizer :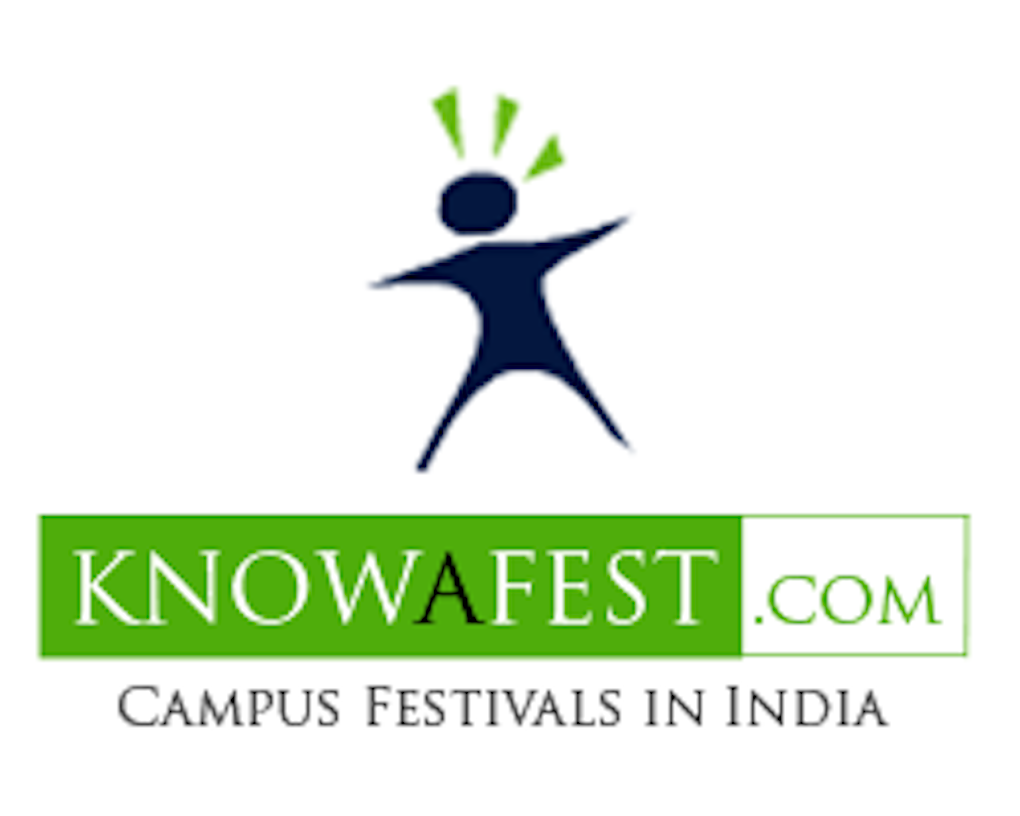 About Event
It gives us immense pleasure to inform you that Jaypee University of Engineering and Technology, Guna, is organizing its Annual Sports Fest, "SANGHARSH'16", from 11th March, 2016 to 13th March, 2016. We feel delighted in extending an invitation to your esteemed institution for the aforementioned event.

Jaypee University of Engineering and Technology, Guna, has been organizing Sports Fests for past many years. This time the sports fest, which used to be held amongst only the sister institutions, has evolved into an Open National Sports Fest with an aim to monumentalize the perseverance, persistence and unwavering sportsmanship of an athlete.

The primary attractions of the Fest would be Cricket, Football, Basketball, Handball, Badminton, Table-Tennis,volleyball, Blitz Chess and Counter Strike and Need For Speed for the tech buffs.

Please visit and register at our web-site http://sangharsh.net and follow us on Facebook at https://www.facebook.com/SangharshJUET for regular updates.
Events
1) Cricket
2) Football
3) Basketball
4)badminton
5) Handball
6) Volleyball
7)table Tennis
8) Chess
9) Nfs
10) Counter Strike
11) Dota
Event Caption
Respect all, fear none.
Event Theme
sports
Departments:
CSE
ECE
IT
EEE
Civil
Chemical
Agricultural
Medical
Pharmacy
Arts
BioTechnology
MBA
MCA
Commerce
Law
BioMedical
Mechanics
Aeronautical
Aerospace
Design
Fashion
Media
BBA
Accommodation
POLICIES
The Accommodation for all participants will be provided safely inside the campus hostels. You are required to report at the Hospitality desk as soon as you arrive at the campus. All participants are required to carry their original college identity cards with photo proof to avail the accommodation and mess facilities. Also they must follow the Rules and Regulations formulated by Sangarsh coordination committee.

Kindly note that the accommodation is strictly on a shared basis and any requests for individual rooms or any complaints in this regard shall not be entertained.

You will be provided mess facility in the campus itself. Apart from the regular mess facilities there is cafeteria and bakery in the campus which can cater to your eating requirements.

College will not be responsible for any loss or damage to the belongings of participants so please be careful if you are carrying something valuable.

The fee for registration is INR 1000 which also includes your accommodation as well as fooding along with a security deposit of INR 200.

Mode of payment is online.





Facilities Provided

a)Accommodation from 10th March (evening) to 13th March.

b)Mess facilities throughout your stay.

c)Mattresses, pillows and bedsheets will be provided to all the participants who have confirmed accommodation. You need not stuff your backpacks with the same.
How to reach Jaypee University of Engineering and Technology, Guna
Jaypee University of Engineering and Technology being located on NH-3 is well connected by Road to Gwalior, Bhopal and Indore. The road is in good condition, regular bus services of State Transport Corporation's and private Buses are plying on the road frequently. All the buses stop at JUET Gate on request. This distance can be covered in 4 – 5 hours.

It is also connected with the Western Railway 's broad gauge line of the Kota Bina Section. Another rail link, viz., Guna-Maksi connects it to Indore and Ujjain. The total rail length in the district is about 141 Km and the route kilometer per 100 square KM is 1.27. Recently Guna-Gwalior section is opened for the railway traffic. The trains are available for Kota, Bina, Ujjain, Indore and Gwalior. The details about the train timings and their frequency at Guna is given in RAILWAY TIME TABLE.
The nearest national airport is Bhopal and international airport is Delhi.

Location

Guna, the gateway of Malwa & Chambal is located on the northern - eastern part of Malwa Plateau between Parbati and the Betwa rivres. Mathematically the District is situated between the radiameters 23'53" N and 25'6'55 N and langumate 76.48' 30"E and 78', 16'70"E. The Parbati is the main river flowing along the western boundary touching Rajgarh District of M.P. and Jhalawarh and Kota District of Rajasthan. Shivpuri & Kota are located in north where as Vidisha, Bhopal, and Rajgarh lies to the South. The total area of District is 6484.63 sq. km. with a population of about 8.5 lacs. Guna District is divided into five tehsils, Raghogarh is one of the Tehsil where the institute is located.

It is well connected with the Road and situated on the National Highway No. 3 Agra-Bombay National Highway (A-B Road) From Raghogarh, Gwalior is 250 km to the north of it, Bhopal 190 km to the south and Indore 250 km's to the south. The important places of this District are Palai, Guna, Ruthiyai, Aron & Binaganj. The state Highways is all weather roads in the district, which connect important towns.
Related Links:
Sports Fests
Sports Fests in Madhya Pradesh
Sports Fests in Guna
Guna
Madhya Pradesh
Jaypee University of Engineering and Technology
SANGHARSH '16
---