APOGEE 2014, Birla Institute of Technology and Sciences BITS Pilani, Technical Festival, Pilani, Rajasthan, 27th - 31st March 2014
Category :

Technical Festival

Event Type:

Venue

Start Date :

27th March 2014

End Date :

31st March 2014

Location :

Pilani, Rajasthan

Organizer :
---
Useful Links
View Event Website
Poster Link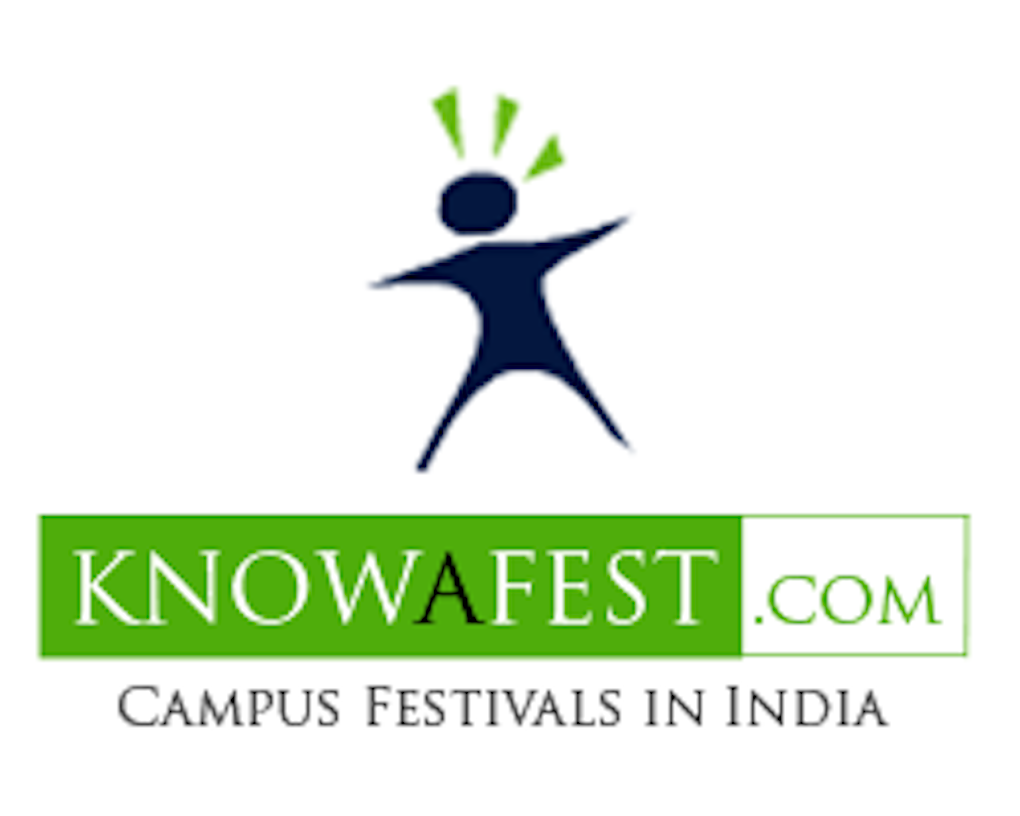 About Event
The students of BITS conduct APOGEE, which is the annual, international technical festival of BITS Pilani. The 32nd edition of APOGEE will be held from March 27 – 31, 2014. Truly justifying its meaning as the "highest point", APOGEE signifies the zenith of science, engineering & path breaking in a landscape of the future visionaries, scientists & corporate bigwigs & innovators. From projects, paper presentations & guest lectures on one hand, to debates, quizzes & cultural nights, APOGEE'14 is playing host to a gamut of activities, giving you the opportunity to interact with the brightest minds.
Events
With a mélange of events such as Hack-a-thon, Dhiti - National Social Challenge, Robots at War, Stock Market Simulation, Full Throttle Grand Prix, Projects and Papers Presentations, and a motley of lectures, events, workshops and quizzes, APOGEE provides a unique opportunity for students from all over to conglomerate ideas, innovate and get inspired. From those who want to take a break from the clanking of nuts and bolts and crackling of electronic-circuits, a plethora of quizzes, debates and cultural activities will be sure to keep you occupied.
Event Guests
APOGEE has witnessed speakers of exemplary portfolios in its Think Again Conclave, an out of box lecture series featuring incredible personalities from different walks of life. Our past speakers include Dr. APJ Abdul Kalam (former President), Jimmy Wales (founder, Wikipedia), Dr. John Mather (Nobel Laureate in Physics), Sir Harold Kroto (Nobel Laureate in Chemistry), Marzio Nessi (Technical Coordinator, CERN), Rahul Bose (Indian actor, social activist) and Jeff Lieberman (host, Time Warp, Discovery Science) leaving the BITSian crowd spellbound with their amazing lectures on various aspects.
Departments:
CSE
ECE
IT
EEE
Instrumentation
Mechanical
Civil
Chemical
Energy
Pharmacy
Arts
Industrial
BioTechnology
Physics
BioMedical
Aeronautical
Automobile
Design
Other
Accommodation
Accomodation will be duly provided in the Institute Hostels and Guest Houses.
How to reach Birla Institute of Technology and Sciences BITS Pilani
1.)Travelling by road from Delhi Distance is 200 or 230 km depending on route taken and takes about 5.5 hours. There are three routes to get to Pilani (in order of preference) by road. Delhi-Gurgaon-Dharuheda-Rewari-Mahendragarh-Loharu-Pilani (220 Kms) Delhi-Gurgaon-Dharuheda-Rewari-Narnaul-Singhana-Chirawa-Pilani (225 Kms) Delhi-Rohtak-Bhiwani-Loharu-Pilani (220 Kms) 2.)Travelling by Bus or Train from Delhi In case you prefer to travel by public transport, you need to catch a bus at the Inter State Bus Terminal (ISBT), Kashmiri Gate, Delhi. There are frequent buses to Pilani starting from Delhi around 5:40 a.m. to 10:00 p.m. You can also take a train from Sarai Rohilla Railway Station in New Delhi to Loharu Station. The departure timings of trains at Sarai Rohilla Station are 4.50 A.M (Only on Wed/Fri/Sun) and 5.05 AM (Daily, Starts from Delhi Station at 4.50 AM). Loharu is 26 km away from Pilani. Buses and jeeps are available from Loharu to Pilani. The BITS campus is very close to the Pilani bus stand. You can contact the ISBT offices at the following numbers: General Enquiry: 2968836 DTC Local Enquiry: 3371745 Haryana Roadways: 2961262 Himachal Roadways: 2966725 Punjab Roadways: 2961246 Rajasthan Roadways: 22961246 U.P. Roadways: 2968709 3.)Travelling by bus from Jaipur Jaipur-Chomu-Ringus-Sikar-Nawalgarh-Chirawa-Pilani (220 Kms) (most preferable) In case you prefer to travel by public transport, you need to catch a bus from the State Bus Terminal (Sindhi Camp), Jaipur. There are frequent buses to Pilani starting from Jaipur around 4:00 AM till mid-night. 4.)Private Transport (Car) The following Tourist operators are familiar with the routes to Pilani from either Delhi or Jaipur. Interested persons may contact them directly From Delhi Mr. Pradeep Bali M/S Kohinoor Travels Mob. 09811166370 From Jaipur Mr. Sunil M/S Namit Tours & Travels Mob. 09928869185
Event Sponsors in Pilani
Our previous sponsors include ACC Cement, UCO Bank, IDBI Bank, Pepsi, Lenovo, Woodland, Vaseline, Kellogg's, TCS, Foodking, Infosys, Indian Oil, WIndows, CA Technologies, Google, The-Week, Texas Instruments, Orient Bell Limited, Staedtler, National Instruments, knowafest.com, jabong.com, fadooengineers.com, Dominos, Pizza Hut, Subway, CCD, Meals More, Code Chef, Campus France, iPlan, cleartrip.com, mindlogicx, JK Lakshmi Cement, etc.
Video
Related Links:
Technical Fests
Technical Fests in Rajasthan
Technical Fests in Pilani
Literary Fests
Literary Fests in Rajasthan
Literary Fests in Pilani
Workshops
Workshops in Rajasthan
Workshops in Pilani
Conferences
Conferences in Rajasthan
Conferences in Pilani
Seminars
Seminars in Rajasthan
Semi
---