INNOVISION'14, Netaji Subhas Institute of Technology NSIT, Technical Symposium, Delhi, Delhi, 15th - 16th February 2014
Category:

Technical Symposium

Start Date: 15th February 2014
End Date:

16th February 2014
Visit Event Website
Event/Registrations Closed
Close
Hope you did not miss it.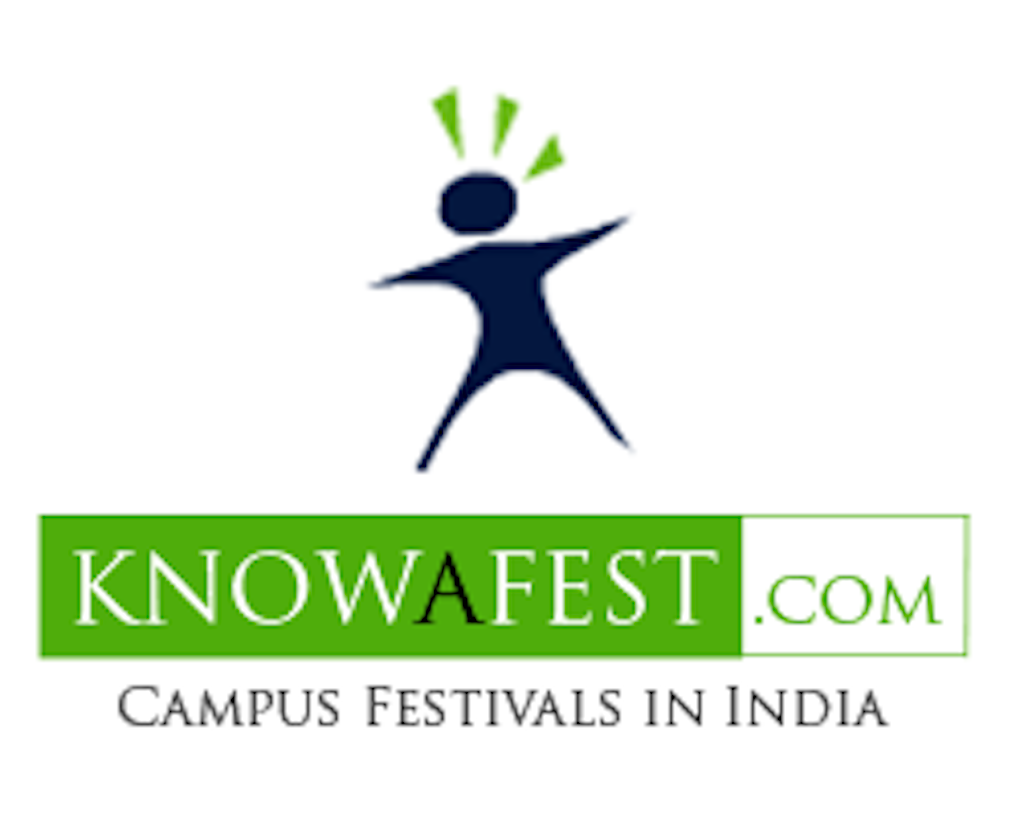 Description
INNOVISION 2014 The Transformers are back with vengeance, the Titans are ready to take their revenge and Ali baba and his thousand thieves are eyeing on the amazing gold riches in NSIT. Guessed it Right!! Innovision is back with a bang and it is bigger, larger and more badass than ever. While anyone can dance and act, Innovision 2014 brings you just the right pedestal to showcase your mettle in their 2014 amalgamation of Technology and Management. From phenomenal Coding to stunning robotic designs to some kickass Robo-wars, Innovision 2014 promises to be one of its kind experience. Innovision 2014 will be an arena for fiery competitions. With amazing workshops and cutting edge technology on display, it is a chance one simply cannot resist and hence should not miss.. So simply jump on the bandwagon and join us at NSIT for the annual Techno-management Festival in February 2014.
Events
Online 1.Raging Bull - Making money isn't all that difficult if one knows where to invest it. Do you think you have it in you to make it big? Come and participate in this all new format of Stock Market simulation and use your brains to trade shares. Lots of 'real' cash money to be won. 2.Codechef - Love to code? Start cooking some new ones and win some exciting rewards this fall in Innovision It is a fight and only the person with the biggest appetite will survive this stern test. "May the 'Source' be with you, CODER". 3.Enigmata - Even after all these years, the hunt is still on. The never ending mysterious search for the Atlantic has reached NSIT. If you the crazy Indiana Jones you think you are, then live your dreams and win some amazing GOLD in online treasure hunt this Innovision'14. 4.Ad-Mad- While your grades have fallen, Onions prices have risen ! Can you be the Salesman of the Year and sell the product by Mad advertisements. Test out your creative skills and bring out the Crazy in you. 5.Photo Editing- Good at making your Facebook DP's look good? While the world might taunt you , here is the opportunity of Showcasing your skills and competing with photo editors from different colleges. 6. BODMAS : Dare to think of Mathematics in an unconventional way ? Innovision 2014 presents an intense competition where you get pitted against the best, in mind-boggling questions involving basic Mathematics . So ,if you think that your brain can analyze patterns, join this Number Game to bring out the Shakuntala Devi in you. 7.VIDEO Making & EDITING : A theme based event where your video-editing skills are tested . If you think your video-editing talent can leave us star struck , come and showcase your talent. 8. SOUND EDITING : Create magic with your awesome sound-mixing in this contest. Make new tunes and redefine music one last time. 9. Stop Motion Clip : Do you think you can make videos apart from just traditional films. It's time to encompass music, graffiti, photography, computer gaming and even horror etc. showing off some inspiring creativity and represent hours and hours of work. It's something a creative mind will certainly try to do. Are you the one ? 10. Digital Fortress : Digital fortress is the online hacking competition where students brainstorm different ways to pass through different levels using various techniques such as SQL injection, javascript modification or interpreting the source code correctly and applying it to figure out the solution. TECHNO-MANAGERIAL 1.Dominoes - With Rangoli being so mainstream, We decide to go one step higher. All you design fans get ready for the domino effect. Create innovative patterns with domino chips in limited time to leave the audience awe-struck. 2.Gaming Arena - Here comes the PACHINKO, in NSIT. All gamers, Welcome to the arena where you show your skills in the various games we have to offer and win amazing cash prizes. Fire in the Hole!! 3.Quiz - A tradition we NSITians are proud of- the Quizzing. Inno'14 presents to you the first quiz carnival. With quizzes nationwide variety of themes ranging from comics to TV Shows to history to Current Affairs. If you think you are a mastermind or seeks knowledge jump in the quizzing bandwagon. a) General Quiz b) Gadget Quiz c) Science Fiction Quiz 4) Technical Quiz And many more .... 4.Case Study - A case Study! Most of us are accustomed to this format of solving a problem from all aspects economical, financial, social or all of the above. So let the cog wheels of your brain start with these cases. Here is a chance to put all the crisis management problem solving skills. 5.B-plan - With a sucker being born every minute, do you think your business plan will sell and rock the market? Feasibilty, presentation skills and a pound of Innovation. Bring your B-Plan minced with the named ingredients and who knows you could outdo them and make it a reality. 6. LAUNCHPAD : They say a sucker is born every minute . All budding entrepreneurs you are invited to this marketing event . An event where your unique product idea is put at a stage . Join this event if you feel that your idea can scale and be a success. 7. L'Utilite – It is a basic logic based event that require just an uncomplicated and smart practical application of the classroom concepts of economics, i.e., budget allocation, utility maximization, alongwith mathematical and time management skills. It's simply judges your LOGICAL thinking. LITERARY 1. Debate - People might come and people might go, but it is the argument which outlives them. Innovision'14 calls you to a be a part of this challenging debate where your eloquence and your argument will be judged by renowned orators. Like they say, Debating is Discovering. Discover yourself, this fall in Innovision'14. 2. GD's - Discussing global issues with fellow-mates matters. Your opinion matters. Your idea matters. But what matters most is coming to a conclusion. The voice of the group matters and so do YOU. Come and be a part of Innovision'14 3. Poetry - The thing about Poems is- Words which are sharper than arrows. So how sharp is your arrow, find out by participating this fall, only at Innovision'14. 4.Extempore - Presence of mind and of course a loud mouth are the things you need to be a part of the most challenging form of oratory. Speaking on the spot on a given topic is not something which comes naturally and is a tall task. Do you have it in you, come and find out this Innovision'14 5.Photo Quotes – This contest will surely test your creativity and imagination. You will be given a picture and you have to give a short caption describing the photo. Robotics 1. Line Follower - You mission is to design a robot with just enough brains to follow the line simple track. Take up this challenge and enter the realms of electronics hidden from you. 2.Black Pearl - Your robot can Dance! Your robot can respond! But the real competition is, can it survive under water? Is your robot resilient enough to go underwater and perform the given task ? 3.Robo Wars - Real Steel revisited!! Want some action? Bring your robots to the ring as we pit yours against other robots in the Beatdown. Just don't tap out. May the best Robot win. 4. Robomaze : It's the traditional Mouse and Cheese Maze...with a TWIST. Guide your Robot through this labyrinth filled with twisted turns and serpentine tracks . Prepare to get amazed in this competition where Innovision tests your guidance and intuitive skills . 5. Carnage : Manoeuvre your Robot through a rugged terrain filled with hurdles to emerge victorious, in this time-bound race. Test your Robot's dexterity in a multi-level arena. 6. Roborace : An event where your Robot sets the speed limit . Complete the race at lightning speed to win this race. An ultimate challenge where the Robot's speed, efficiency , aerodynamic designs and your navigational skills are put to test. 7. Robopool : It's a simple event where robots have to just pass through various boxes/partitions and spot the right box and take out the right object. Mind Bogglers 1.Rubic's Cube - It is not a child's game. If it is, then prove it. Come and be a part of this amazing challenge where we have a few twists and turns in surprise for you and make the most of the time allotted to you 2.Sudoku - Good with numbers? Try out the all new Sudoku challenge which has just gone to an all new level. Come, find out all about it this Innovision'14. 3.Crosswords – Participants will have to complete crosswords in particular time duration. Winners will be decided on number of correct answers, time taken to solve them. There will be negative marking for each wrong answers. 4.Brainteasers – A competition involving mind boggling puzzles & number games. It's time to take a break, test your wits and have fun ! Coding 1.CODEZILLA : Coding Geeks Innovision 2014 beckons you to this extravagant coding championship. The country's best coders shall face each other in this non-stop coding competition. 2.The Espial (Debugging) - Making code? Easy ! Not Coding? Super easy ! Finding Bugs and fixing the Code? Hmm mm mmm. Bring all your Coding Knowledge when you jump in this field. These bugs could make or break your life. There are some crazy codes filled with everything wrong. Make it right and show us your bright light. Start Debugging. 3. Linux Challenge School Bag 1.School Coding : School kids it's your time to show your coding skills . Create amazing codes at this Innovision 2014 and make your school proud. Get an experience before college of college. It's TIME TO EXECUTE ! 2.Spell Bee : Are you a spelling freak? Do you think you can spell any word in the world ? So this is your chance to prove your spell bee challenge. 3.School Quiz : Common sense is not so common, so is the general Knowledge. Are you a quizzing freak? Come and participate in Innovision '14. 4. Display working model : The History is full of such examples where an invention has revolutionized our lives. As a first step to your engineering, you must have made high school projects, now it's time to showcase them and win some cool prizes.
Video
How to reach Netaji Subhas Institute of Technology NSIT, Delhi
Netaji Subhas Institute of Technology Azad Hing Fauj Marg Sector - 3, Dwarka (Pappankalan) New Delhi - 110 078
Popular Cities
Popular States
subscribe to get Event updates - 70000+ subscribers
About Us
Knowafest.com is a tie-up and a consortium of all the college campus festivals in India.
Our aim is to connect students from campuses all over India by making them aware of Technical, Cultural, Management Fests, Workshops, Conferences, Seminars organized by each and every college in India.
Our Contacts
Hyderabad, India
San Francisco, USA