3rd International Conference on Pervasive Computing and Social Networking ICPCSN 2023
3rd International Conference on Pervasive Computing and Social Networking ICPCSN 2023, Narasus Sarathy Institute of Technology, Salem, Tamil Nadu, 19th - 20th June 2023
Category :

International Conference

Event Type:

Venue/Offline Mode

Start Date :

19th June 2023

End Date :

20th June 2023

Location :

Salem, Tamil Nadu

Organizer :
---
Useful Links
View Event Website
Brochure Link
Email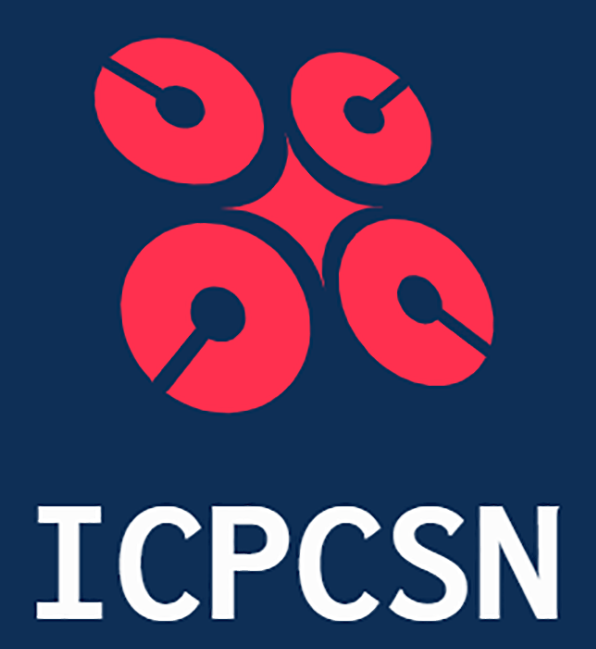 About Event
The rapid proliferation of communication technologies and software engineering practices have witnessed the fast-growing research interests in information and communication technologies and social networking, which tends to play an integral part in our daily lives. The 3rd International Conference on Pervasive Computing and Social Networking [ICPCSN 2023] promotes the development of pervasive communication systems and pursuing Social Networking applications for communication platforms, networks and devices. ICPCSN 2023 aims to collaborate and promote state-of-the-art research works on the conceptual, constructive, empirical, theoretical and practical implementations of pervasive Computing and Social Networking methods for developing more novel ideas and innovations in the emerging Information and Communication Technologies [ICT].
PPT Topics
PERVASIVE COMPUTING:
1. Ubiquitous Networking and Sensing Models
2. Smart Interface Design Models
3. Data Mining Techniques
4. Smart Crowdsourcing and Intelligent Models
5. Human-Computer Interaction Models
6. Social Intelligence and Computing Models
7. Adaptive Computing in Robotics Systems
8. Artificial Intelligence and Machine Learning Models
9. Machine-to-Machine Communication
10. Intelligent User Interface Models
11. Brain-Machine Interaction
12. Pervasive Wearable Communication Models
13. Deep Learning and Deep Computation
14. Smart Grid Computing and Cloud Computing
15. Smart Systems [Smart Home, Gaming, Healthcare, Cities and Transportation, Etc.
16. Smart Space Systems and Techniques
17. Autonomic Computing

SOCIAL NETWORKING:
1. Opportunistic Networks Models and Applications
2. Internet of Things and its Architectures
3. Wireless Sensor Networks
4. RFID Systems, Design and Implementations
5. Big Data and Cyber-Physical Systems
6. Heterogeneous Multilevel Networks
7. Peer to Peer Social Networking Models
8. Web-based Semantic Models and Commodities
9. Challenges and Opportunities in Social Networking
10. Edge and Fog Computing in Social Networks
11. Context-aware Mobile Social Networks
12. Smart Authentication and Authorization Models
13. Cyber Security and Cyber-Physical Systems
14. Security Issues and Technical Challenges in Social Information Networks
15. Cloud Security Models in Social Networks
16. Block Chain Models in Social Information Networks
Event Guests
1. Dr. Joy Chen, Professor, Department of Electrical Engineering, Dayeh University, Taiwan.
2. Dr. Álvaro Rocha, Professor, ISEG, University of Lisbon, Lisbon, Portugal.
3. Dr. Robert Bestak, Professor, gue, Prague, Czech Republic.
Event Theme
Call for papers
Departments:
CSE
IT
Contact Details
Dr. Munusami Viswanathan,
Principal,
Narasu's Sarathy Institute of Technology,
+91-7339177458
Last Dates for Registration
10/04/2023
Registration Fees
Indian Author: IEEE member- INR 11, 500; Non-IEEE member- INR 12, 500;
Indian Listener: IEEE member- INR 6,500; Non-IEEE member- INR 7,500;
Foreign Author: IEEE member- $ 150; Non-IEEE member- $ 200;
Foreign Listener: IEEE member- $ 80; Non-IEEE member- $ 100
How to reach Narasus Sarathy Institute of Technology, Salem
Narasu's Sarathy Institute of Technology, Poosaripatty, Omalur, Salem District, Tamil Nadu.
Certificates will be provided to Participants
Related Links:
3rd International Conference on Pervasive Computing and Social Networking ICPCSN 2023
Narasus Sarathy Institute of Technology
Salem
Tamil Nadu
June 2023
Conferences
Conferences in Salem 2023
Conferences in Tamil Nadu
---