International Conference on Innovative Data Communication Technologies and Application (ICIDCA 2023)
International Conference on Innovative Data Communication Technologies and Application (ICIDCA 2023), Graphic Era Hill University Dehradun Campus, Dehradun, Uttarakhand, 14th - 15th March 2023
Category :

International Conference

Event Type:

Offline and Online Mode

Start Date :

14th March 2023

End Date :

15th March 2023

Location :

Dehradun, Uttarakhand

Organizer :
---
Useful Links
View Event Website
Brochure Link
Email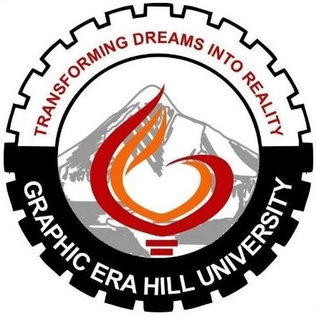 About Event
Communication Intelligence is an expeditiously growing and promising interdisciplinary field of research that revolutionary paradigms in various communication models and applications. Communication intelligence is derived from electronic intelligence and it develops the communication medium for more secure and reliable transmission between the users. The convergence of communication intelligence and data computing produces the latest trends and technology in the research field. The advanced data computing and data analysis methods help to understand and solve various real-world complexities. Recently, with the development of various cognitive-inspired computing and smart interactive computing models and algorithms has gained the potential to enable a large scale of smart computing applications. Hence the recent advances in computing technologies have opened up new windows for research in various fields of data computing and communication intelligence.
Events
The goal is to bring together the recent advances in communication intelligence, data computing models, algorithms and simulations to analyse and optimize various complex problems. This conference aims to create a new discipline in communicational intelligence and data computing by combining contemporary computational methods, data communication, software engineering, machine learning, communicational intelligence, simulations and ancillary technologies to address complexities in advanced computing applications in a smart way which is far beyond the scope of traditional data computing methods and technologies. The International Conference on Innovative Data Communication Technologies and Application (ICIDCA 2023), is an international forum on the theory, design, analysis, implementation and application of distributed systems and networks. We solicit papers in all areas of distributed computing. Papers from all viewpoints, including theory, practice, and experimentation, are welcome. The common goal of the conference is to improve understanding of the principles underlying distributed computing.
PPT Topics
Track - 1
DATA COMMUNICATION TECHNOLOGIES
Big Data collection in Communication Networks
Big Data for Network Service Intelligence
Adaptive Techniques for Increased Network Performance
Big Data and Network Security
Distributed Data Analytics
Big Data Search Architectures, Scalability and Efficiency
Mobile and Data Communication Systems
Visualization Analytics for Big Data
Mobility and Big Data
Multimedia and Multi-structured Data
Data Mining and Data Pre-processing
Optimization and Big Data
Mobile and Data Communication Systems
Stream data mining
Data Analysis and Decision Making
Real-world and large-scale practices of big data
Track - 2
DATA COMPUTING
Computational Models for Big Data
Advanced Big Data Learning and Predictive Analytics
Knowledge Extraction, Discovery, and Analysis
Big Data as a Service and Application
Big Data and Machine Learning Applications
Large-Scale Recommendation Systems
Security and Privacy Preserving Big Data Analytics
Social Data Mining and Analytics
Cloud/Grid/Stream Data Mining
Blockchain data management
Sustainable big data computing platforms
Computation in memory/storage/network
High Performance/Parallel Computing for Big Data
Multi-level Data Processing
Intelligent Data Management
Departments:
CSE
ECE
IT
EEE
Contact Details
Contact
Dr. Amit Gupta,
Graphic Era Hill University,
Dehradun, Uttarakhand, India.

icidca.conf@gmail.com
Last Dates for Registration
Registration Due
20 February, 2023
Registration Fees
Registration Fee

Category IEEE Members Non-IEEE Members
Indian
Participants
(INR) UG/PG Students 7,500 INR 8,500 INR
Research Scholars 8,000 INR 9,000 INR
Academicians 8,500 INR 9,500 INR
Industry Delegates 8,500 INR 9,500 INR
Listeners 5,500 INR 6,000 INR
Foreign
Participants
(USD) Authors 150 USD 200 USD
Listeners 100 USD 150 USD
How to reach Graphic Era Hill University Dehradun Campus, Dehradun
Graphic Era Hill University Bell Road, Clement Town Dehradun, Uttarakhand
Certificates will be provided to Participants
Related Links:
International Conference on Innovative Data Communication Technologies and Application (ICIDCA 2023)
Graphic Era Hill University Dehradun Campus
Dehradun
Uttarakhand
March 2023
Conferences
Conferences in Dehradun 2023
Conferences in Uttarakhand
---