Technex 2022, IIT BHU, Asia's Oldest Techno-Management Festival, Varanasi, Uttar Pradesh, 11th - 13th March 2022
Useful Links
View Event Website
Category :

Asia's Oldest Techno-Management Festival

Event Type:

Online

Start Date :

11th March 2022

End Date :

13th March 2022

Location :

Varanasi, Uttar Pradesh

Organizer :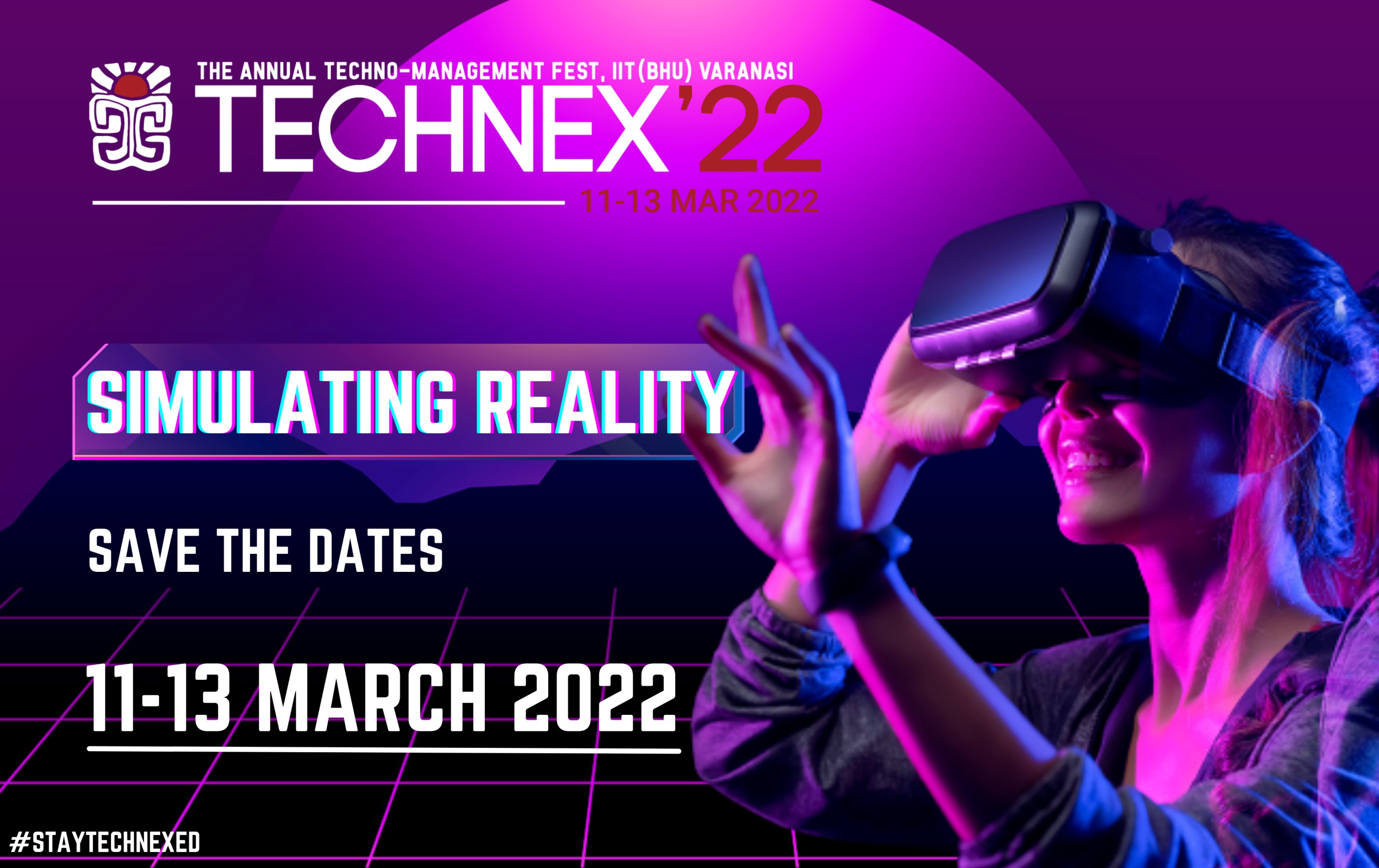 About Event
Technex is the annual techno-management festival of Indian Institute of Technology, Banaras Hindu University, Varanasi, India.
TECHNEX - The wagon of the most promising technical event of the nation is Back! Get ready to witness one of the best gatherings of renowned Technologists, Entrepreneurs, Venture Capitalists, Personalities and Thousands of students and participants. TECHNEX gets Bigger, Better and the competition gets tougher as prizes become more bountiful. The perfect platform to showcase your Technical And Managerial Acumen and transform your raw ideas to Success Stories. Put on your thinking hats and gear up for the Asia's oldest Techno-management festival. Keep visiting technex.co.in for further updates.
Events
1. Ascension:
a. Art of Flight
b. Mage - Wings on Mars
c. Dronetech

2. Byte the Bits
a. International Coding Marathon
b. MLWare
c. Capture the Flag

3. Extreme Engineering
a. Blue Print
b. Hydracs
c. Throttlepedia
d. Replica

4. Pahal
a. Techno Conundrum
b. Explica
c. Fake Investors

5. Riqueza
a. Bulls on the floor
b. Prodomania
c. Biz Quiz

6. Supernova
a. Astro Quiz
b. Scientist of utopia
c. Astrophotography

7. Robonex
a. Pixelate
b. Robotics Conclave
c. Labyrinth
Workshops
Workshops:
-Data Science
-Automobiles and Electrical Vehicles
-Python programming
-Machine learning
-IoT-Internet of Things
-Web development
-Ethical Hacking & Cyber Security
-Android application development
-Cloud Computing & AWS
-Digital marketing
-Stock Market and Investment
-AutoCAD and Catia
-Product and UI/UX Design
-Bridge Design and StaadPro
-Embedded Systems with Robotics
Event Guests
Think Talk 1: Duvvuri Subbarao, 22nd Governer of Reserve Bank of India
Think Talk 2: Sandeep Jain, Founder of GeeksForGeeks
Pro Nites
Kaleidoscope Day 1: Namita Thapar,
Event Theme
Simulating Reality
Departments:
CSE
ECE
IT
EEE
Mechanical
Civil
Chemical
Metallurgy
Industrial
MBA
Physics
Mechanics
Aeronautical
Aerospace
Automobile
Design
BBA
Certificates will be provided to Participants
Related Links:
Technex 2022
IIT BHU
IITs
Varanasi
Uttar Pradesh
March 2022
Technical Fests
Technical Fests in Varanasi 2022
Technical Fests in Uttar Pradesh
Management Fests
Management Fests in Varanasi 2022
Management Fests in Uttar Pradesh
Workshops
Workshops in Varanasi 2022
Workshops in Uttar Pra
---