Esya 2015, IIIT Delhi, Technical Festival, Delhi, Delhi, 21st - 22nd August 2015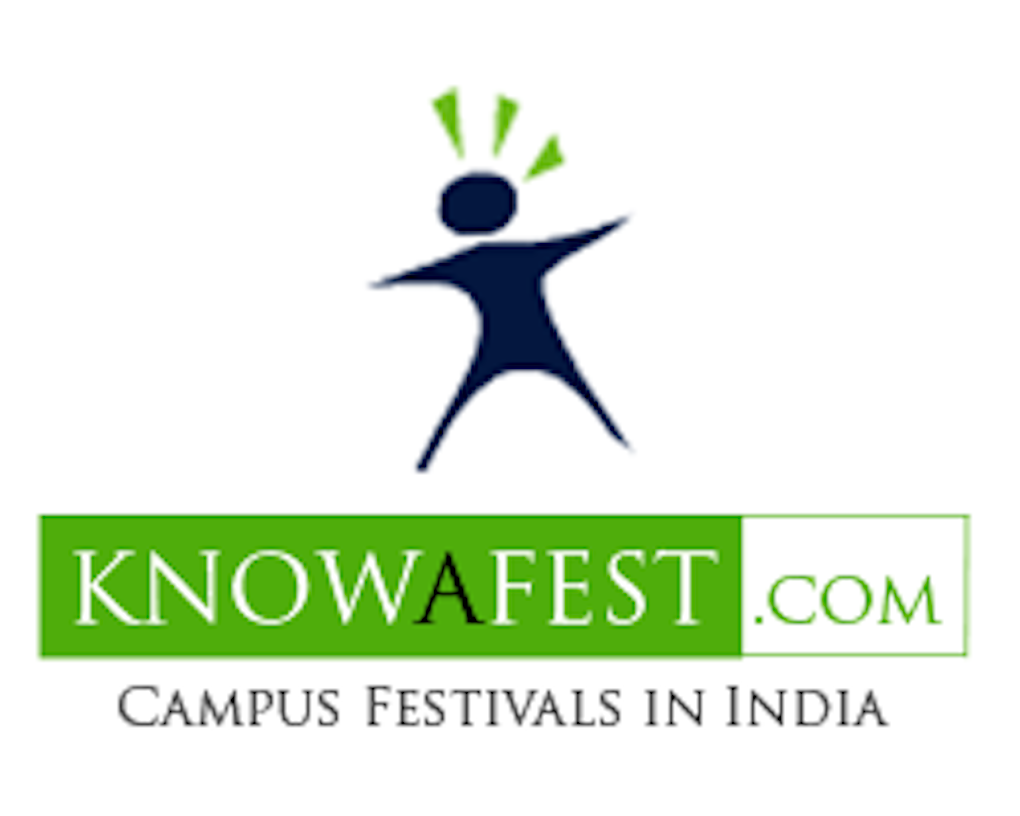 About Event
We, at IIIT-Delhi aim to build Esya as the platform for not only showcasing technical expertise and challenging the best in their fields but also at integrating technology with social causes. Esya is a journey, an adventure - it is exploring Infinity and Beyond. After three successful years that saw promising talents and immense reception, this year we intend to make it bigger and better. Esya'14 is set to break all boundaries and 'explore the unexplored' in keeping with the essence of the namesake. The two day festival boasts of a series of unique and challenging events to set abuzz the best brains. Esya '15 promises to be an unprecedented celebration of budding talent, technical excellence and innovative minds.
Events
Esya provides a platform for events in various fields. Brief details about the event are below. ProSort is the onsite programming contest (organised by IIIT-Delhi's programming club, Foobar) of Esya'15. Darwin Games is an onsite programming contest that tests not only how proficient you are with programming but also how well you can learn and adapt when placed in an entirely new environment. The event is a part of the Techathlon series and will give you a chance to earn points to qualify for the finale 'Toast to Code'. Code in Less: Here's an event where just solving a problem is not enough! Bring in your optimization skills to write concise and precise codes. Shorten, and further shorten your codes to win! Seg Fault: Welcome to the world of debugging where with each passing second frustrations build. Here we'll make programmers face their worst nightmares! If you have the experience and patience, come and conquer it all. Go through a series of questions and find out the errors in them. In this event, either you win or get bitten by bugs! Note: SegFault gives you a chance to earn points and helps you get one step closer to making it to the finale of the Techathlon - "Toast to Code" Brain Fuzz: To all those with a passion for developing algorithms and solving problems, Esya'15 presents you BrainFuzz - The Algorithm Design Challenge. Embedding the theme of OpenSource, this time we'll have a lot more algorithmic challenges to improve performance of real life open source projects. Toast To Code : The Grand Finale, a place where the finest teams battle for the grand prize of Techathlon! Have you got what it takes to be the ultimate winner? Techathlon is a set of six events(including this event) that will test teams on a wide variety of skills and technical challenges. The best four scores out of the five will be considered for each team in determining qualify for Toast to Code. Procon Jr. : Have a passion for coding? We at IIITD invite young minds who love to code, to come and participate in our programming event ProCon Junior. So, come and flaunt your skills in various spheres of Computer Science, Mathematics and other subjects too. Win bonus marks for admission (Class XI and XII) and numerous prizes. Procon : FooBar, IIIT-Delhi's programming club, is back with another edition of the online programming contest - ProCon. You get an amazing chance to win big this August. With questions set to challenge you and bring out the best in you, we call out to all you people hungry for coding - log on to CodeChef, prove your programming ability and walk away with some amazing prizes and an awesome experience. Show us your skills, creativity, swiftness and aptitude and you shall be rewarded. Data Hackathon : With the ever increasing number of internet applications and services being used today, and with the ridiculous amounts of storage spaces available to companies big or small, what we have is a lot of data. Very few people possess the adequate skill set to process this huge amount of data. To help out in this endeavour, we bring to you a Data Hackathon. So wear your Data Scientist hats(beginner ones will do too), and start hacking. Game Development Workshop: This workshop is designed to enable you to make your own games. You will be introduced to various concepts of game development like Asset Creation, modelling, animation and logic creation. Various types of games will be covered like logic and puzzle, side-scrollers. HackOn : An online web-based security challenge hackIIITD : Byld, the software development club of IIIT-Delhi shouts out to all the designers and developers out there, who can't wait to bring their next app idea to life. We at Byld, invite you to the Overnight Hackathon at Esya'15, to work over 16 sleepless hours with one great idea and a team of tireless creative minds. Spend the night building an app that stands out from the rest, while we keep you fueled with food and lots of coffee! Rebuttal : A battle of wits designed to pit you and your partner against the very best debaters in the country. The competition will be tough, across many different debating formats, and with eliminations at every turn, be prepared to give it your all. Minimal Design Event not only tests your design and photoshop skills but also provides a platform to showcase and flaunt your wit and attention to detail. XQuizIT : A technical quiz, to test the knowledge and wits of techies.
Event Caption
Exploring Infinity and Beyond
Event Theme
Open Source Software
Departments:
CSE
ECE
How to reach IIIT Delhi
College is near Govindpuri Metro Station. Get down at the side of Chandiwala hospital and from there you'll find appropriate signs.
Related Links:
Technical Fests
Technical Fests in Delhi
Management Fests
Management Fests in Delhi
Workshops
Workshops in Delhi
Online Events
Online Events in Delhi
Delhi
Delhi
IIIT Delhi
Esya 2015
---