2nd International Conference on Cardiology (Hybrid Event) 2022
2nd International Conference on Cardiology (Hybrid Event) 2022, Scientex Conferences, Paris, France, 10th - 11th November 2022
Useful Links
View Event Website
Category :

International Conference

Event Type:

Offline and Online Mode

Start Date :

10th November 2022

End Date :

11th November 2022

Location :

Paris, France

Organizer :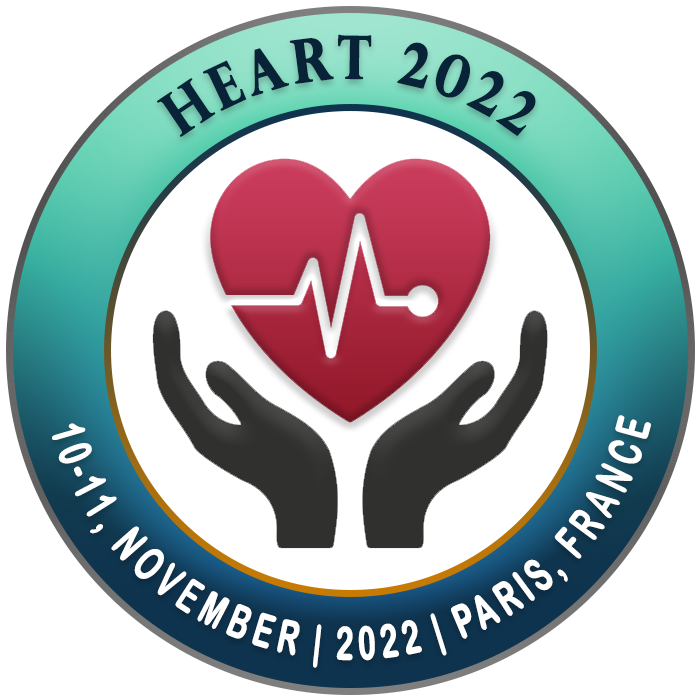 About Event
Examining the best spot to exchange your ideas on Heart???

With the grand success of the 1st Series of Cardiology Conference, we are glad to welcome you all to attend our "2nd International Conference on CARDIOLOGY" scheduled on NOVEMBER 10-11, 2022 in Paris, France. With individuals from around the world zeroed in on finding a few solutions concerning Cardiology, this is your single most clear chance to achieve the best amassing of people from the mending focuses, Universities, Heart Associations, and so forth...

Theme: "Exploring New Research and Frontiers in Cardiology Care"

All the conference proceedings and the full-length articles will be published FREE in Jomard Publishing The Cardiologist (ISSN 2520-6494).

Here the Cardiology Conferences 2022 provides an excellent global platform for professionals in cardiovascular health by organizing conferences, workshops, seminars, B2B sessions in addition to the interactive gatherings from all over the world with a wide range of discussing innovational discoveries to advance the aegis and medicaments of heart and vascular conditions.
Events
1000 USD cash reward will be awarded to the BEST PRESENTATION in physical conference while 500 USD will be rewarded to the BEST PRESENTATION in virtual conference (WEBINAR)
Event Caption
Heart 2022
Event Theme
Exploring New Research and Frontiers in Cardiology Care
Departments:
Medical
BioMedical
Certificates will be provided to Participants
Related Links:
2nd International Conference on Cardiology (Hybrid Event) 2022
Scientex Conferences
Paris
France
November 2022
Workshops
Workshops in Paris 2022
Workshops in France
Conferences
Conferences in Paris 2022
Conferences in France
Webinars
Webinars in Paris 2022
Webinars in France
Medical Fe
---